---
17 ENVIRONMENTAL LEADERS AND EXAMPLES OF HOW THEY IMPROVED SUSTAINABILITY
---
Before we talk about sustainability leaders, let's step back for a second. Sustainability is one of those words that we all tacitly understand, but if you had to give a definition, what would you say? It almost defies definition. So let's start by defining what it's not.
A precursor, the environmental movement, should not be confused with the sustainability movement. The environmental movement focuses mostly on reducing harm done to the environment and preserving or restoring its ecosystems.
While the sustainability movement includes environmental well-being as one of its aims, it has a broader emphasis for future prosperity and wellness. Unlike the environmental movement, the sustainability movement encompasses long-term environmental, economic and social resilience.
These three pillars, often called the "triple-bottom line" reflect the sustainability movement's interest in balancing our intrinsic needs, while preserving our resources for the future. It also encourages sustainable development, which won't exhaust our finite resources, but it won't keep people in poverty, either.
Of course, there is some overlap between the sustainability movement and the environmental movement. In general, sustainability tends to focus more on evolving towards resilient business models that innovate, reduce harm to the environment and solve social inequalities along the way.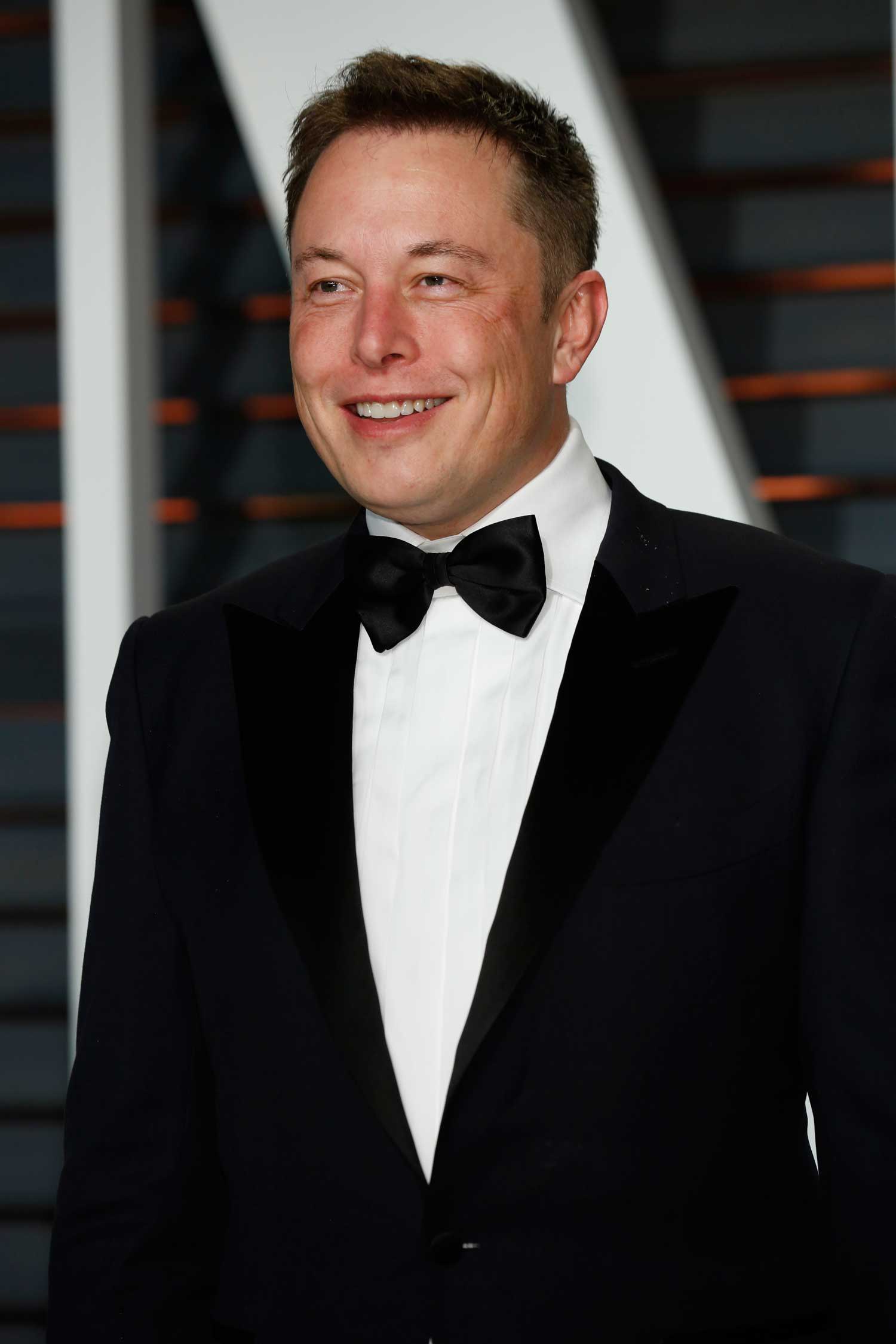 How the Sustainability Movement Started
We know the results of the environmental movement. Rachel Carson'sSilent Spring (1960) had sent an ominous warning about pesticides in our ecosystems, reminding us of the intrinsic value of the environment. The first Earth Day in 1970 received an overwhelming response: 20 million people across America celebrated it.
In those days, theenvironment appeared toxic: the Cuyahoga River in Cleveland would periodically burst into flames, water was undrinkable because of sewage leaks and birds were dying from DDT.
Sweeping laws were passed after a groundswell of support for the environment overwhelmed the Republican president, who had his mind on foreign policy.
The EPA was formed in 1970, its first Superfund site was designated funds for clean-up, the Clean Air Act of 1970 was passed, the Clean Water Act of 1972 was passed, DDT was banned and even noise pollution faced opposition with the Noise Control Act of 1972. The Endangered Species Act of 1973 still stands as one of the most internationally successful environmental acts passed at that time.
The Sustainability Movement started to take shape around the same time. One of its first prominent books is the multi-author bookLimits to Growth, which questioned the threshold of the resources available to us on earth in the context of economics.
Essentially, the idea that the earth was on a path of diminishing returns loomed over the movement in the early days. The Sustainability Movement embodied the willingness to change, and a transformative mindset shift towards long-term prosperity, rather than short-term profit that fueled so many environmental ills.
The Sustainability Movement gained widespread international attention when it informed the concept of Sustainable Development outlined in the UN's Brundtland Commission's "Our Common Future" Report of 1987.
Here's its definition of sustainable development: "Sustainable development meets the needs of the present without compromising the ability of future generations to meet their own needs."
Since then, it has evolved to provide an overarching framework that inspires concepts as diverse as recycling, eco-friendly products, fairtrade, energy efficiency, corporate social sustainability reporting, cap and trade and renewable energy.
Nowadays, the zero waste and circular economy trends, along with the outcry against plastic and the rash of plastic bans, fall square within the sustainability movement.
While it's unclear how the movement will transform in the future, it continues to present a compelling vision of a world in which our environmental, economic and social wellbeing are aligned.
Top 17 Sustainability and Environmental Leaders Today
With a special emphasis on living leaders, we've compiled a short-list of sustainability and environmentals to watch and learn from.
Sustainability Influencers
Bill McKibben -Founder of350.org, Bill McKibben is a hugely influential climate activist who has most notably fueled the divestment movement. This movement encourages large organizations to take their money out of greenhouse gas emitting investments and reinvest in more sustainable organizations. McKibben is also the author of several books on how we can improve our sustainability.
Ellen MacArthur -A former champion yachtswoman,Ellen MacArthur's name and foundation have become synonymous with the circular economy. Her organization has urged companies to improve their ecological impact by redesigning our way to a more sustainable future. She promotes healthy competition towards circularity by recognizing some of the world's top circular economy corporate leaders in the CE100 list.
Carlo Petrini -After starting theSlow Food Movement in Italy in the 1980s, Carlo Petrini has gone on to become one of the world's most progressive leaders for promoting sustainable, local food cultures that preserve landscapes and biodiversity, while honoring food traditions. He also founded Terra Madre, a convention for foodies of local cultures around the world to meet. He has also campaigned and raised funds for food communities in need such as those of Louisiana, hurt by Hurricane Katrina in 2006.  
Elizabeth Cline -Energizing the sustainable fashion movement,Elizabeth Cline uses her background as a journalist, public speaker and author to improve fashion starting from the closet. She wrote bothThe Conscious Closet: The Revolutionary Guide to Looking Good While Doing GoodandOverdressed: The Shockingly High Cost of Cheap Fashion.
Leonardo DiCaprio -Using his star status to create an environmental foundation in 1998, Leonardo DiCaprio has effectively raised awareness by producing documentaries and investing in the planet. TheLeonardo DiCaprio Foundation has gained multi-million dollar pledges to protect individual species, preserve landscapes and oceans, and invest in clean energy. He recently donated $5 million to stop the forest fires in the Amazon rainforest.
Business Innovators in Sustainability
Elon Musk -The eccentric billionaire and Tesla CEO,Elon Musk, wants to revolutionize energy by disrupting markets with self-driving electric cars, rechargeable energy storage batteries for collecting energy created by solar panels and windmills and high speed trains that run on solar power. He even has his sights set on colonizing Mars with his SpaceX corporation. As Elon Musk innovates his way to the future, we're patiently waiting for one of these ideas to defy the status quo.
Zhengrong Shi -You might have heard how renewable energy is no longer cost prohibitive compared to fossil fuels. In part, you can thank physicist Zhengrong Shi, founder and CEO of Suntech Power, for that. He developed lightweight solar panels that completely changed the game for renewables. In addition to his work as a business leader, he has alsopatented over 60 innovations and authored over 100 academic publications as a senior professor at the University of New South Wales.
Sophia Mendelsohn -AsJetBlue's head ofSustainability & Environmental Social Governance,Sophia Mendelsohn is trying to improve the sustainability of air travel. She helped the company commit to buying biofuel which created a market for the fuel and opened the way for other airlines to get in on the sustainable benefits as well.
Dawn Lippert -CEO of the non-profitElemental Excelerator, Dawn Lippert heads a start-up incubator for sustainability. Each year, it awards 15-20 companies funding up to $1 million to develop resilient systems. She helps them improve fundamental technologies for people and the planet in fields as diverse as energy, water, agriculture and transportation.
Greta Thunberg - A nominee for the Nobel Peace Prize,Greta Thunberg is the 16-year-old leader of the Climate Strike Movement.
Not only has she eloquently rebuked global leaders for their failure to act in speeches at some of the most important UN climate talks, she also walks her talk by refusing to use air transport.
She has just sailed across the Atlantic in a zero emissions yacht to speak at the UN Climate Action Summit in New York City.
While she has become the target of attacks from some naysayers, she has maintained her calm demeanor. She suggests that her ability to face adversity owes in part to her condition ofAsperger's syndrome, flipping the script on this "disorder" that falls in the autism spectrum.
Her influence continues to grow as she successfully raises our awareness about the risks of climate change, especially for her generation.
Xiuhtezcatl Martinez -An Aztec indigenous climate activist, Xiuhtezcatl (pronounced shoe-tez-caht) Martinez is involved in almost every kind of activism you can imagine and he started activism at age 6.
Now at age 19, he's become theyouth director of Earth Guardians, the author of a book titledWe Rise: The Earth Guardians Guide to Building a Movement that Restores the Planet and the creator of a hip hop album.
He's also one of the plaintiffs in the Juliana v. United Stateslawsuit pressuring lawmakers to address climate change on behalf of the youth.
With this much experience under his belt already, he's earned staying power and won't let down anytime soon.
Dylan D'Haeze -Award-winning youth film director Dylan D'Haeze made the documentaryPlastic is Forever (2017) at age 13.
His work sheds light on the environmental problems caused by plastic and he has gone on to make more documentaries on sustainability includingTipping Point (2017) andEverything Connects (2018).
Jamie Margolin -Founder of the youth activism organizationZero Hour, Jamie Margolin has become a leading voice in climate action by targeting elected officials so they listen to youth voices.
Her team has grown and they have marched on Washington to emphasize the urgency of environmental action. She also highlights issues of intersectionality of race, environment and justice in her work.
Leaders of Environmental Protection and Conservation
Marina Silva -An inspiring politician from humble beginnings,Marina Silva has consistently championed environmental protection and sustainable development in the Amazon.
She grew up tapping rubber in the Brazilian Amazon Rainforest, using traditional methods, and living off the land. She went on to form trade unions for rubber tappers, which she later led in a resistance movement against Amazonian deforestation.
She led to the establishment of sustainable reserves covering 2,000 hectares of forest where traditional people could extract rubber, while protecting the rainforests, in line with principles of sustainable development.
She later went on to serve in Brazilian senate, serve as Minister of the Environment and even run for president in 2010 as one of the top three candidates. She has consistently championed environmental protection in the Amazon.
E.O. Wilson -A biologist, thought leader and biodiversity conservationist who has written two Pulitzer-Prize winning non-fiction books among many others, E.O. Wilson used his research of ant colonies to inform his beliefs about the planet.
After studying ants and their pheromone influenced behavior in remote regions of the world, Wilson started to view biodiversity as a centrally important principle for the environment.
His research has not only influenced our view of human behavior in light of ants, but he has also raised our awareness about the importance of biodiversity, mobilizing efforts to protect significant "Biodiversity Hotspots." HisBiodiversity Foundation promotes research and conservation and hisHalf-Earth Project aims to conserve half of the natural land- and seascapes around the world.
LeeAnn Walters -She hacked the Flint, Michigan water crisis. Here's how.
When Flint, Michigan, changed its water source to the Flint River in 2014,LeeAnn Walters, a stay-at-home mother of four children, noticed her children develop rashes and hair loss problems. Walters issued complaints about the water quality in late 2014, but the city was slow to respond.
She pursued her own action-plan of researching the water of Flint, Michigan, and starting a grassroots campaign to inform fellow residents of potential lead poisoning.
When the EPA later failed to respond to her complaints, she diligently sampled water from each zip code in the city. She found water samples with lead levels up to 13,000 parts per billion, twice has high as the level the EPA defines as hazardous waste.
Thanks in part to her attention to the problem, the Flint, Michigan water issue gained national attention. Walters continues to advocate on behalf of communities for clean water.  
Vandana Shiva - A persistent environmental activist,Vandana Shiva has used her science background to expose the wrongs of biopiracy (aggressive intellectual property rights on seeds) and unsustainable commercial farming, using India's Green Revolution as a case in point.
Vandana Shiva is also the author of many influential books on the intersections of geopolitical issues, feminism, environmental protection and indigenous rights.  
It's hard to stop here.Of course, this list is not definitive. We also appreciate the work of every single sustainability leader and environmental protector, some of whom work without the recognition they deserve.
Always aspire to be great in both big and small ways. Remember that every small action you make is scalable. Gift-giving is a great place to start. Shop our Healthy Human water bottles for a charming, giftable gateway to a zero-waste lifestyle for your friends and loved ones.