---
7 Black Women Leaders who Care about the Planet
---
In honor of Black History Month, we wanted to celebrate black women who have become role models not only for their leadership, but also for their role in researching, exploring and protecting the planet.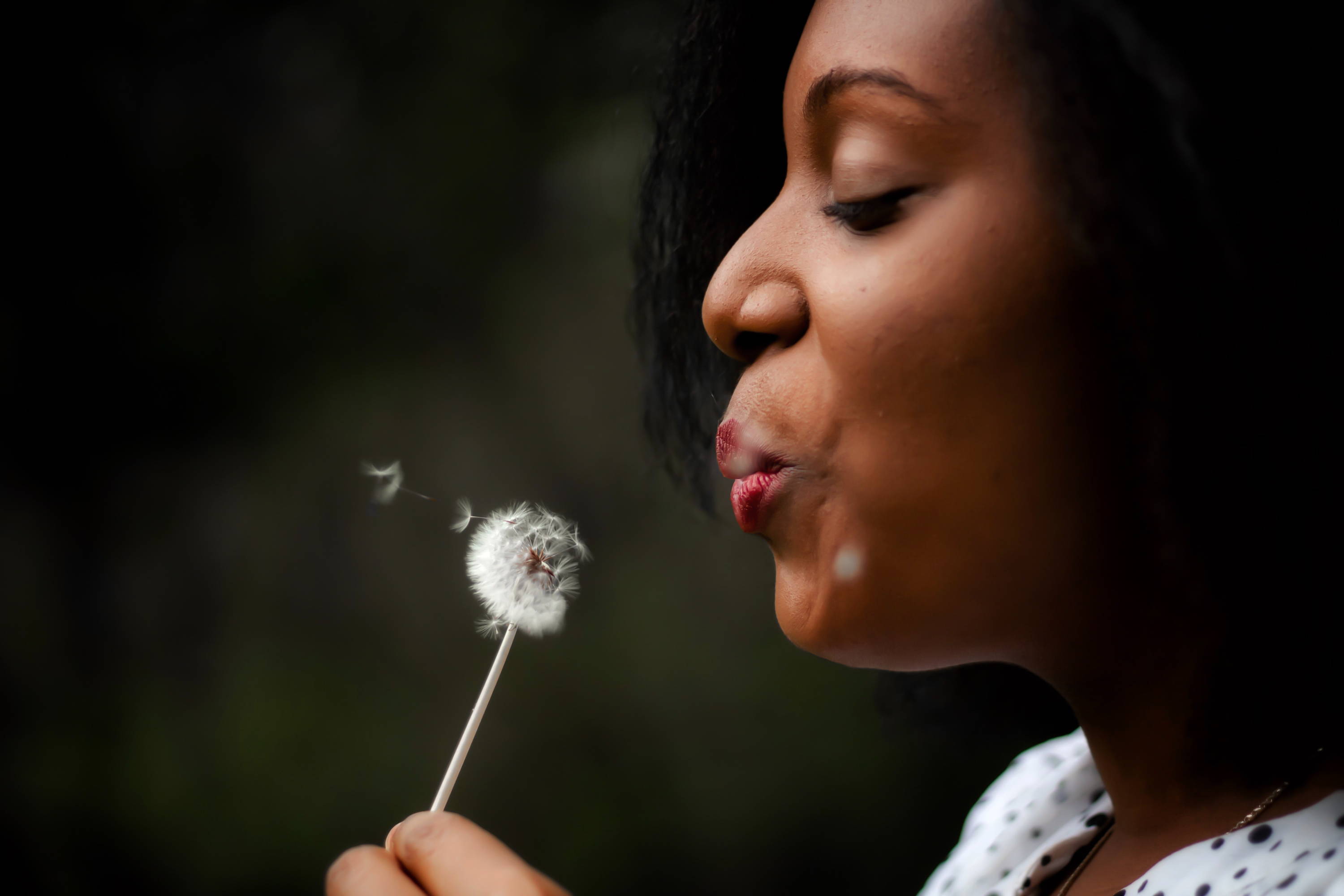 The importance of intersectionality
By sharing these stories of black women leaders who have defied the status quo, we hope more people will see that they, too, can make sustainability a part of their lives.
Intersectionality means that when different marginal identities intersect, they tend to be the most vulnerable to underrepresentation in areas like the media, positions of power, and access to higher education, etc.
By sharing these stories of black women leaders who have defied the status quo, we hope more people will see that they, too, can make sustainability a part of their lives.
Black women environmentalists
"We all share one planet and are one humanity; there is no escaping this reality."― Wangari Maathai
Even though American environmentalism brings to mind white male figures like John Muir and Thoreau, a number of brave and outspoken black women have started to change that.
By learning from black women environmentalists, we can understand how some of the most pressing environmental and sustainability issues impact marginalized people the most. This is why it is essential to have their voices in conversations about the environment.
Wangari Maathai (1940-2011), Nobel Prize winning environmentalist
From rural Kenya to international leadership roles, Maathai's extensive influence on the environment and human rights have left a huge impact.
She founded theGreen Belt Movement, which initially supported rural African development by empowering rural Kenyan women to plant trees when their water was drying up.
As a result of her decades long involvement in the project, she won a Nobel Peace Prize in 2004. She then used the money from the prize to continue to support women and the environment with her Nobel Women's Initiative and Congo Basin Forest Fund.
Lisa Jackson, former EPA Administrator and environmental director for Apple
Appointed as the federal EPA Administrator for President Obama, Jackson became the first African American in this role. Her work focused on reaching out to communities in need of protection from environmental risks. She made it a priority to serve the needs of children, the elderly and low-income people in decision-making processes.
Margie Richard, environmental activist
Taking a stand against a global multinational oil corporation is not an easy task. However, in 1973, a Shell pipeline exploded in her community. Since then, Richard has fearlessly sought to hold Shell accountable for the health problems linked to the toxic emissions from its refineries.
In 2004, Richard became the first African American to win the prestigious Goldman Environmental Prize for her environmental activism.
Young girls from black communities don't always have the role models to guide them, so they often get left out. According to a 2014-2015 study, only about three percent ofSTEM field bachelor's degrees were awarded to black women.
And it's not because black women aren't interested; they expressed the same interest in STEM as white women. Think of all the inventions, breakthroughs and discoveries we're missing out on.
As we learned from the blockbuster filmHidden Figures, entering STEM fields as a black woman is nothing less than heroic, even if the world doesn't give you much credit for it. If you haven't seen it,Hidden Figurestells the story of how three African American mathematicians, Katherine Johnson, Dorothy Vaughn and Mary Jackson, helped America's superstar astronauts travel to space in the 1960s. They did so behind-the-scenes by solving gruelling equations by hand.
Today's sustainability issues like climate change, pollution and extinction that depend on scientific knowledge to find solutions. STEM fields need to welcome more people from all walks of life to tackle these massive dilemmas.
Here are three black women in STEM who have used their intellectual strength, to research and protect our natural world.
Ashanti Johnson, oceanographer
One of the best oceanographers of our time, and a powerful advocate for diversity in STEM, Ashanti Johnson was honored with a Presidential Award for Excellence in Science, Mathematics and Engineering Mentoring.
Combining chemistry and oceanography, Johnson analyzes how environmental disasters like oil spills affect coastal regions. She was the first African American to earn a Ph.D. in oceanography from Texas A&M University. Currently, she engages audiences as a public speaker, works as an Associate Professor at Mercer University and heads a charter school dedicated to STEM and the arts.
Corina Newsome, zookeeper and biologist
A graduate student at Georgia Southern University, Corina Newsome, the "hood naturalist," wants to save theMacgillivray's seaside sparrow from the rising seas. Her research could help wildlife managers understand how to respond to habitat changes caused by climate change.
Beyond this one sparrow, her experience with animals runs much deeper. She has worked as a zookeeper at the Philadelphia Zoo, Cleveland Metroparks Zoo and the Nashville Zoo. Her science is spiritually guided, and she never forgets her roots. Find her on twitter:@hood_naturalist.
Black women in the outdoors
Whether it's exploring the poles or trekking the national parks, black women leaders are making it possible. Here are two inspiring women who have opened doors for other black women explorers to follow.
Barbara Hillary, (1931-2019), gerontologist turned explorer
Barbara Hillary's story will inspire you to believe that age should not be a factor in pursuing your dreams. After a long career as a gerontologist helping nurses provide care to the elderly, Hillary suffered from lung cancer and lost 25 percent of her lung capacity, but survived.
At age 67, she decided to take a U-turn by deciding to make an expedition to the Arctic and she raised $25,000 dollars to do so. She managed to reach the North Pole in 2007 at age 75 and went on to reach the South Pole in 2011 at age 79. She became the first African American woman to reach both poles.
Rue Mapp, CEO of Outdoor Afro
Based in Oakland California, Mapp heads an organization which helps African Americans explore nature.Outdoor Afro is a non-profit organization designed to bring a love of the outdoors to people African Americans. She has successfully grown her non-profit through community organizing and now she leads 80 volunteer leaders in 30 states.  
A winner of numerous honors, she has earned a National Wildlife Federation Communication Award and an Outdoor Industry Inspiration Award, and The Root listed her as a top 100 most influential African Americans in 2012 and 2016.
This list could go on and on, but we had to stop here.
Just to recap, first we covered black environmentalists who not only protect the planet, but question the underlying inequalities at play in environmental issues.
Next we focused on black women in STEM who have researched the environment.
Finally, we talked about some visionaries whose guiding leadership has welcomed black communities to enjoy the outdoors.
Never be afraid to start your own sustainable journey.
HEALTHY HUMAN PRODUCTS MENTIONED
Want to start your own sustainability story? Choose your favorite conversation starter.