---
How the Climate Change Debate Could Determine the 2020 Presidential Election
---
Campaigns for the 2020 presidential election are already underway, even though we're more than a year out from the presidential election. The pool of Democratic candidates started with a wide range of politicians in terms of age, location and experience. A few Republicans have even decided to challenge the standing Republican president, Donald Trump.
More and more people are witnessing the detrimental effects of climate change and seek solutions. Yet, President Trump has avoided the issue altogether. Nevertheless, climate change has wiggled its way towards the center of the early Democratic debates. A single-issue climate change debate could even become the most defining feature of this election overall.
Let's take a look at why climate change matters for this presidential election and how to evaluate different candidates positions on the issue.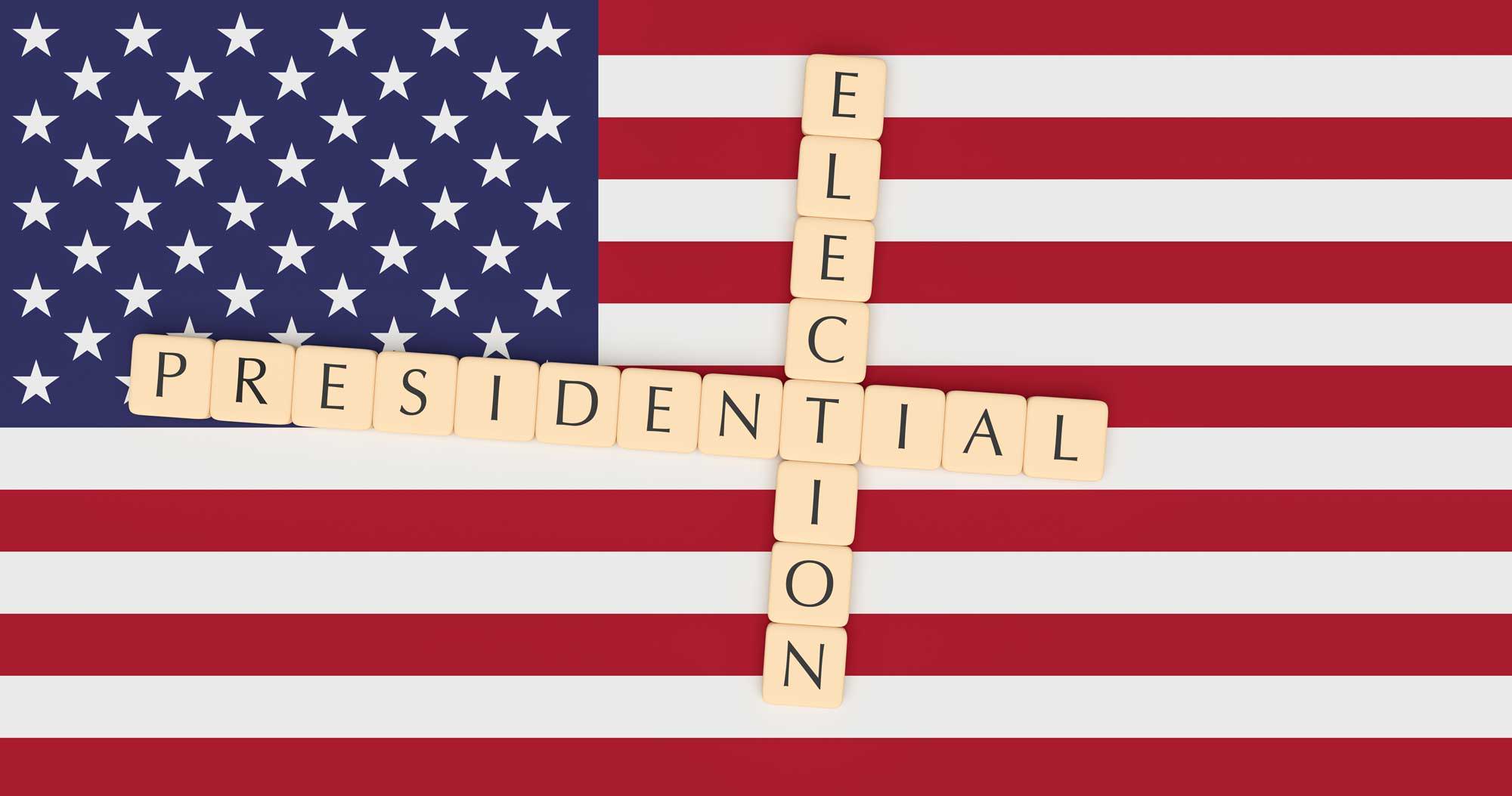 Why Americans are ready for climate change action
After theParis Climate Agreement entered into force, theIPCC Global Warming Report on 1.5 Degrees Celsius gave us until 2030 to cool things down. The scientific targets outlined for a safe trajectory that every nation on earth can follow bears the weight ofconsensus from the scientific community on climate change.
Yet, the U.S. still appears slow to catch up to speed on this issue. And while the current Senate and Administration may be dragging their feet, people are suffering the consequences.
Over the past few years, the United States has witnessed significant direct environmental damage linked to climate change:
For all of these tangible reasons, as well as economic damage incurred by fires, floods and other disasters, most Americans no longer deny climate change exists. In fact, a Reuters poll shows thatseventy percent of Americans across party lines want a serious climate change action plan, but they also worry about the cost.
For many, the issue is even more urgent. A CNN poll shows that82 percent of Democrats find climate action a very important issue for their candidates, giving it more significance than any other issue. This is one reason why climate action champions like the Sunrise Movement and Naomi Klein are calling upon the Democratic National Committee (DNC) to schedule asingle-issue debate on climate change. We shall see if this will happen in theupcoming debates.
Why the Climate Change Debate is a Determining Factor for the 2020 Presidential Election
During his tenure, President Donald Trump has consistentlyweakened existing environmental laws, which could heighten concern about the environment among voters. Critics of his policies point out that they come at theexpense of human health. Meanwhile, he has erased mention of climate change from most governmental websites, which especially concerns scientists.
In a sense, President Trump's industry-friendly platform depends on voters believing that the environment and economy are mutually exclusive interests. However, an important legislation came forward earlier this year that poked holes in this assumption.
The Green New Deal resolution, authored by Senator Edward Markey and Representative Alexandria Ocasio-Cortez, shifted the emphasis of climate change action. The resolution highlighted the job-creation potential of an economic transition to climate-friendly energy, infrastructure and technology. Rather than a marginal environmental issue, the resolution framed climate change as a core social issue to solve. Of course, critics questioned the cost of achieving such an ambitious plan.
Even though the Green New Deal did not pass, it did open up space for other pieces of climate legislation to come forward. TheClimate Action Now Act, which passed the House of Representatives, seeks to prevent the U.S. from withdrawing from the Paris Climate Agreement. It was the first of any climate action bill to pass the House in a decade.
As more people start to view climate change as an all-encompassing issue with impacts on jobs, health, property and future sustainability, it might become the deciding issue for the entire election. This is especially true foryounger voters, who worry about inheriting future spoiled by climate change impacts. For them, climate inaction has begun to appear more costly than an ambitious action plan.
Where the Democratic Candidates Stand in the Climate Change Debate
The original 26 Democratic candidates only briefly weighed in on climate change during the first two debates. The first one, held in Miami on June 26th and 27th included seven minutes in the second hour of the debate, while the next one in Detroit gave respondents twelve minutes to discuss climate change, allotting about ten percent of the questions to the issue.
Jay Inslee, a particularly vocal candidate about climate change had made it the centerpiece of his campaign, although he has since dropped out of the running. Just 10 candidates have met the qualifications to move on to the next round of debates, so we'll focus on their climate change policies. Outside of the debates, Democratic candidates have begun to share their plans on climate change.
Joe Biden -- Early on, former Vice President Joe Biden became known as the "middle ground" candidate on climate and other issues. He does, however, have a climate plan that outlines spending $1.7 trillion on job creation, ending fossil fuel subsidies, emissions reduction, and research and development. His plan aims to achieve net zero emissions by 2050.  
Bernie Sanders -- Taking a more ambitious approach, Vermont Senator Bernie Sanders recently announced his plan, an updated version of theGreen New Deal. He proposes a comprehensive rapid transition in line with the scientific targets outlined in the IPCC report on climate change. It comes complete with jobs, equitable transition, smart grids, and renewable energy infrastructure, aiming for net-zero emissions by 2030. The plan does require high government funding of $16.3 trillion dollars to implement, but he claims it will "pay for itself" over time.
Elizabeth Warren -- In the first Democratic debate, Massachusetts Senator Elizabeth Warren claimed that she sees climate change as the biggest threat to the United States. On the other hand, she has not proposed a comprehensive plan to tackle it. She believes that it falls under the broader problem of corporate greed and corruption. She has proposed a number of novel approaches to it including cutting military emissions. Her infrastructure plan includes a $2 trillion package to transition tolow-carbon technology, and it is modelled after the World War II Marshall Plan.  
Kamala Harris -- California Senator Kamala Harris has signalled that climate justice would be at the center of her climate change agenda by proposing theClimate Equity Act, but she has not put forward an overarching climate action plan. She also received some flack when she declined an invitation to a CNN town hall on climate change because she was too busy. She has sincereversed her decision and agreed to join the event.
Pete Buttigieg -- South Bend Mayor Pete Buttigieg has raised substantial money recently, enough to continue to the next debate. However, he doesn't have a comprehensive climate action plan in tow. Some of hisproposed ideas for climate change include a carbon tax that gets reimbursed to the people, research and development for renewable technology, and a climate corps of jobs for working in climate and conservation fields.  
Cory Booker -- New Jersey Senator Cory Booker has focused on the environmental aspects of climate change in hisClimate Change Bill that focuses on farm and wetlands restoration, conservation and carbon sequestration. It comes along with a civilian corps to provide jobs in these areas. His otherproposed climate policies include putting a price on carbon, extending tax credits for wind and solar energy development and consider nuclear energy in the mix of low-carbon solutions.
Amy Klobuchar -- Minnesota Senator Amy Klobuchar did sign the Green New Deal resolution, but doesn't have a strongposition on climate, herself. She has suggested putting a price on carbon, regulating fossil fuels, and considering a multifaceted fuel mix with nuclear energy and cleaner coal, which signals a lackluster climate action strategy.
Beto O'Rourke-- Former Texas Congressman Beto O'Rourke has aclimate plan to spend $5 trillion on infrastructure and innovation with some of this funding coming from tax payments from corporations and wealthy individuals. He has set a net-zero goal for 2050. O'Rourke has openly called climate change an emergency and an existential threat.
Julián Castro -- Former U.S. Secretary of Housing and Urban Development Julián Castro has addressedaspects of climate change in his People's First Housing Plan, which seeks to fund urban redevelopment by spending $200 billion on green infrastructure. Separately, he has also vowed to reverse Donald Trump's rollbacks on the Clean Water Act and the Endangered Species Act. However, climate change doesn't appear to have a central place in his campaign.
Tom Steyer-- A billionaire and environmental activist, Tom Steyer hasone of the more comprehensive plans for climate change. It calls for justice-centered action by spending $250 billion in bonds to create a civilian corps that provides 1 million jobs. Interestingly, he'd devote $50 billion to help fossil-fuel employees transition out of the fossil-fuel industry. His plan would also achieve net-zero carbon emissions by 2045. Finally, he'd like to invest $2 trillion in climate infrastructure, along with climate upgrades to the military and disaster response funding.  
In sum, we have candidates with climate-specific plans: Joe Biden, Bernie Sanders, Beto O'Rourke and Tom Steyer. Then we have candidates with climate-prominent plans: Elizabeth Warren, Cory Booker and Julián Castro. Finally, we have candidates with climate policies that raise questions: Kamala Harris, Pete Buttigieg, and Amy Klobuchar.
When considering a candidate, you can't always rely on their policy promises alone. Campaign promises might not really be achievable in practice. That's why you have to think about the big picture when judging the candidates. We've created a guide to help you do so.
How to pick a Candidate that Supports Sustainability beyond Debates
Peeling back the many layers of a candidate isn't rocket science, but it does require some research. First, it helps to check a candidate's views on more than a single issue. To dig deeper on a wider array of issues, check Politico'scomprehensive issues guide. Washington Post has also made helpfulinfographics on key decisive issues for the Democratic candidates.
Presidential campaign funding and donors
So far, all of the Democratic candidate hopefuls except Steve Bullock and John Delaney have signed theNo Fossil Fuel Money pledge, which means they won't accept campaign contributions from fossil fuel corporations. Therefore, this metric no longer stands as a useful distinguishing factor. However, you can still check the donation money mix for different campaigns.
Ask yourself: Do they only accept corporate funding or do they specifically have prominent funding from individuals and civil society groups? Politico's helpfulcampaign money tracker helps you quickly analyze the funding breakdown of individual candidates.
A great litmus test for any candidate is their policy-making history. Inside Climate News providessummaries of this history for each candidate on issues related to climate change. For those currently holding positions in congress, you can also check theirhistory of legislation in GovTrack for a deeper dive.
Fact-checking statements for reliability
Honesty is always the best policy. To fact check statements made by politicians on the climate debate, you can searchRealClearPolitics orPolitiFact.
Check for any lawsuits against them
Hopefully, your favored candidate won't have any lawsuits against them, but if they do, you'd better find out why. You might sleep better at night knowing that your favored candidate is a law-abiding citizen.
Why polls shouldn't sway your opinion
When we rely on polls to make our decisions, we ultimately rely on factors that have little bearing on our true political views. Try to narrow down where you stand on issues to determine your favored politician. For some people, this may be simple, while for others it takes more time. Either way, your independent vote should fall on the candidate closest to your own political views.
Whatever the prominent issue and election, get out and vote!
For a country as politically charged as the U.S., a surprising low voter turnout consistently plagues every election. We need engaged voters, so get inspired to vote no matter what it takes. Encourage your friends and family to vote as well.
Make politics personal by taking sustainable action everyday. You can start by eliminating waste in your daily routines with a Healthy Human water bottle. You can cut down both on single-use plastic bottles and the carbon footprint that goes into producing them.
https://unfccc.int/process-and-meetings/the-paris-agreement/the-paris-agreement
https://www.ipcc.ch/sr15/
https://climate.nasa.gov/scientific-consensus/
https://insideclimatenews.org/news/07082019/alaska-record-hottest-month-sea-ice-melt-climate-change-permafrost-species-die-off
https://www.yaleclimateconnections.org/2019/04/did-climate-change-cause-midwest-flooding/
https://www.wri.org/blog/2019/03/california-made-headlines-5-other-us-states-also-broke-wildfire-records-2018
https://www.nbcnews.com/storyline/california-drought/california-drought-officially-over-after-more-seven-years-n983461
https://www.theguardian.com/world/2019/may/20/are-hurricanes-getting-stronger-and-is-the-climate-crisis-to-blame
https://www.reuters.com/article/us-usa-election-climatechange/americans-demand-climate-action-reuters-poll-idUSKCN1TR15W
http://cdn.cnn.com/cnn/2019/images/04/29/rel6a.-.2020.democrats.pdf
https://www.npr.org/2019/08/22/753122273/activists-push-democrats-on-climate-change-a-new-priority-for-partys-base
https://www.vox.com/2019/6/26/18693259/2020-presidential-election-calendar-primaries
https://www.nationalgeographic.com/environment/2019/02/15-ways-trump-administration-impacted-environment/
https://edition.cnn.com/videos/health/2019/08/16/csr-toxic-tale-trumps-environmental-impact-ron-1.cnn
https://www.nrdc.org/experts/nrdc/senate-leaders-help-keep-promise-paris-agreement-alive
https://www.vox.com/2019/4/22/18510953/climate-change-2020-bernie-sanders-donald-trump-harvard-poll
https://edition.cnn.com/2019/08/22/politics/bernie-sanders-green-new-deal-plan/index.html
https://grist.org/article/elizabeth-warrens-newest-climate-proposal-is-based-on-a-wwii-global-aid-package/
https://www.businessinsider.com/alexandria-ocasio-cortez-kamala-harris-climate-equity-act-2019-7
https://thehill.com/homenews/campaign/458154-harris-to-appear-in-cnn-climate-town-hall
https://grist.org/article/where-is-pete-buttigiegs-climate-plan/
https://www.booker.senate.gov/?p=press_release&id=973
https://insideclimatenews.org/news/24062019/cory-booker-climate-change-global-warming-election-2020-candidate-profile
https://insideclimatenews.org/news/24062019/amy-klobuchar-climate-change-global-warming-election-2020-candidate-profile
https://edition.cnn.com/2019/04/29/politics/beto-orourke-climate-change-policy/index.html
https://insideclimatenews.org/news/27062019/julian-castro-climate-change-global-warming-election-2020-candidate-profile
https://insideclimatenews.org/news/30072019/tom-steyer-climate-change-global-warming-election-2020-candidate-profile
https://www.politico.com/2020-election/candidates-views-on-the-issues/
https://www.washingtonpost.com/graphics/politics/policy-2020/
http://nofossilfuelmoney.org/presidential-signers/
https://www.politico.com/2020-election/president/democratic-primary/candidates/fundraising-and-campaign-finance-tracker/
https://insideclimatenews.org/tags/election-2020
https://www.govtrack.us/
https://www.realclearpolitics.com/epolls/2020/president/us/2020_democratic_presidential_nomination-6730.html
https://www.politifact.com/