7 Creative Water Bottle Holder Ideas for Carrying Drinks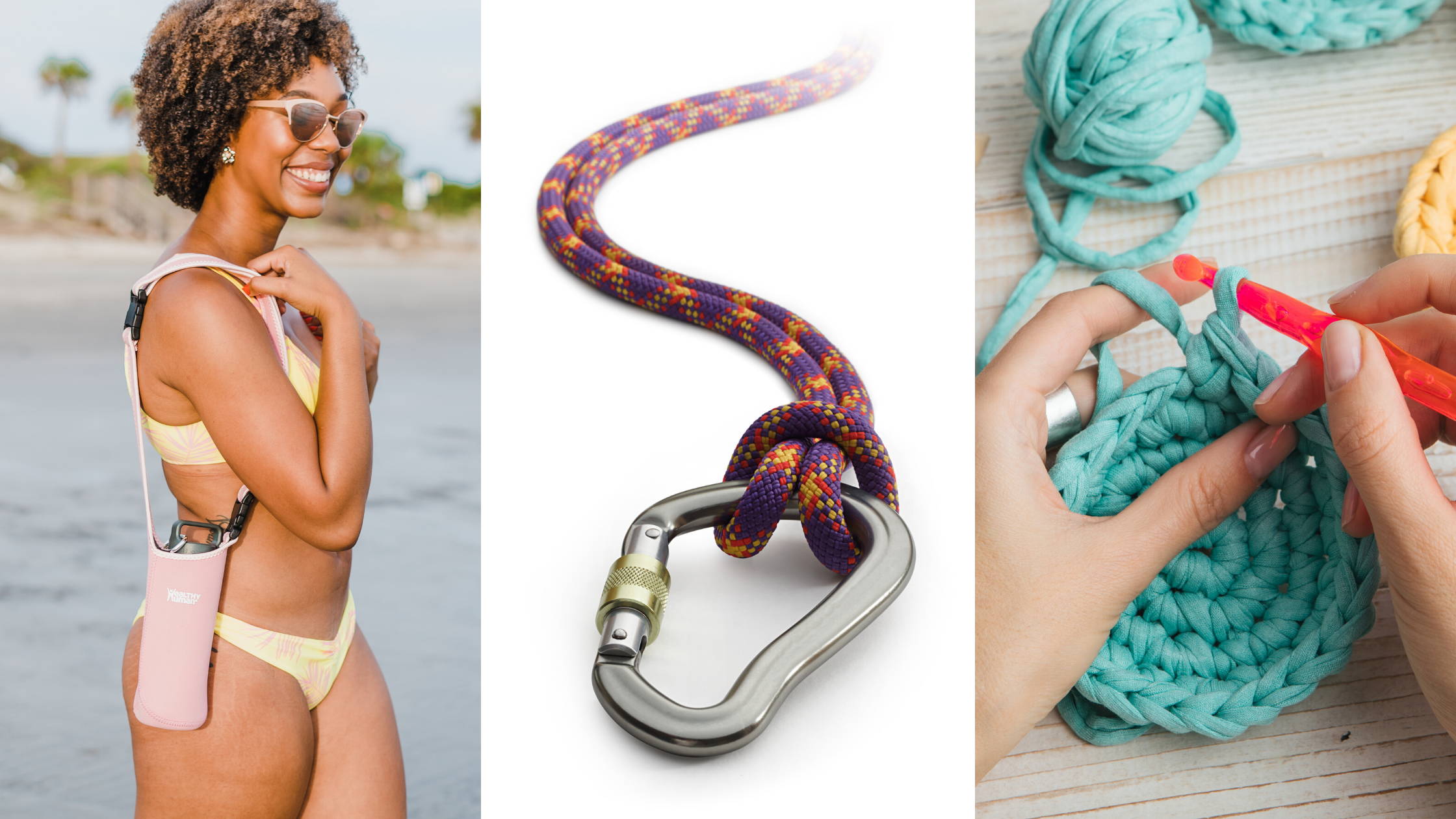 Carrying your water bottle comfortably is an overlooked, but essential part of staying hydrated. It also makes all of the difference for avoiding disposable bottles that you can just throw away after you're done drinking from them.
Even though carrying refillable bottles of water has become very popular lately, people have used different styles of drinking vessels for transporting water throughout history.
Drinking from the

horns of sheep

or ram was common in ancient Georgia among the Scythians.

In Ancient Greece, it was popular to transport wine and other fluids in a "

wineskin,

" an animal bladder with a protective coat of beeswax.

Greeks also traditionally used their

famous pottery

for storing and carrying water as did natives of North America such as the

Pueblos

.  

Other popular materials for building water carriers throughout the ages include wood, bamboo, metal buckets and even plastic.
Around the world, water carrying is an essential part of survival. Today in parts of Asia and Africa, women walk for over three miles a day to retrieve water for their household needs. And it's not an easy task, because water is heavy. Women without access to fresh running water transport roughly 44 to 100 pounds of water each day for their household needs.
If you want to carry a full 32 ounce bottle of water with you to drink throughout the day, the water alone weighs 2 pounds. Even though it doesn't sound like much, that extra weight can create an awkward feeling of imbalance, if you don't have a secure place to carry it.
That's why we've compiled this list of straps, pouches, holders and slings to help you tote your water bottle easily from place to place.
Why you need a water bottle carrier
In order to make the most of your refillable water bottle, it helps to have a holder that's comfortable, convenient to access and matches your style. Here are a few reasons to either purchase or make a creative DIY water holder for your bottle.
Carrying a water bottle in your hands is usually not possible for active people. Whether you're a mom, an athlete or a traveler looking up things on your smartphone, you won't want to constantly pick-up and set down your water bottle just to free your hands.
Finding balance when you carry things like a purse and your water is important. A long strap for a water bottle carrier allows you to cross your body and provide more stability when carrying water.
If you can't easily access your water throughout the day, especially when you need it outdoors in the sweltering summer sun, you'll lose out on important hydration.
Adults should consume roughly 10 to 12 8-ounce cups of water throughout the day, and that number goes up if you're exercising, spending time outdoors in the heat or nursing. This means you shouldn't bury your water bottle at the bottom of a beach tote.
Without a suitable water sling, strap, belt, pouch or pocket, you'll probably carry your bottle in the bottom of your purse or bag. This will make it tilt or lay horizontally, which can lead to disaster if the lid hasn't been screwed on tight enough. Choosing a water bottle holder that keeps your bottle facing upright is crucial.
7 Water Bottle Holders: Great for DIY projects, style and functionality
Crochet water bottle holder
This beautiful handmade accessory will make your water bottle look and feel cozy. Similar to popular teapot cozies, these delicate water bottle holders can be crocheted out of a yard of cotton yarn. It is a great beginner crochet project for people who like making things at home.
The nice thing about a DIY crocheted water bottle carrier is that you can make the strap as long or as short as you please, so it can either have a shoulder or wrist strap. You can also customize it to match your taste and style. The easiest way to learn how to make your own crochet water bottle holder is to follow along with a tutorial video on Youtube. We love this one with a chevron stitch design or this cute mesh one with a nice long strap. You'll need yarn, scissors and a crochet hook to complete the designs.  
If you prefer to buy one from an online seller, you can find a wide variety on Etsy, by searching for the term: "crochet water bottle holder."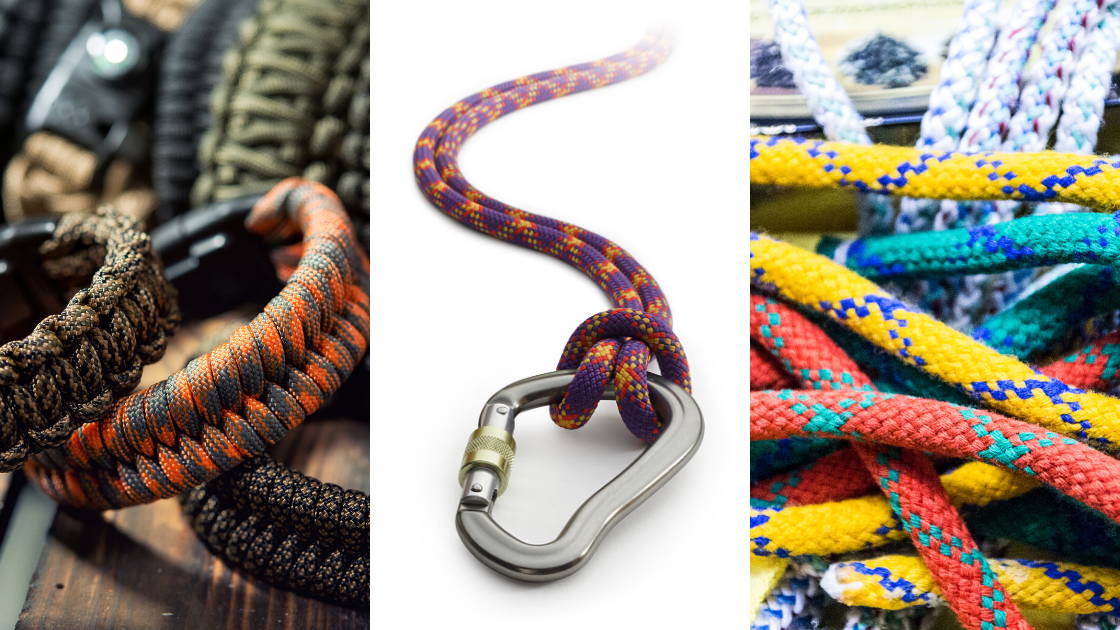 Paracord water bottle holder
First of all, you may be wondering: What is paracord? It's layman's terms for parachute cord, which is rated to hold up to 550 pounds, so your bottle will be very secure in a mesh paracord water bottle holder. It comes in bright colors and patterns, and it has a very sporty look. This is another DIY project that you can make at home (or buy on Etsy).
The nice thing about a paracord water bottle holder is its durability. You won't have to worry about snagging or damaging the cord when you take it with you on treks. It is also very easy to knot and assemble into a water bottle carrier.
Here are the instructions for making a bottle sling out of paracord or a handheld bottle woven mesh holder. To start, you'll need to gather your supplies, which are quite simple. You'll just need your water bottle, scissors, about 50 feet of paracord, and a lighter to seal the ends of the paracord once your design is finished. For the sling you'll also need a round cord lock.  
The versatility of paracord allows you to make all kinds of shapes and styles for carrying your water bottle. If you just need a wrist-band you can easily wind the cord around the cap of the bottle and create a strap for your wrist. Or if you want to create a simple holster to attach to your backpack, you can use it for that as well.
Paracord water bottle strap
Another great design for a water bottle using paracord is the popular wrist strap. As you make it you'll learn how practical paracord can be for creating durable designs with knots and loops. It means you still carry your water bottle in your hand, but it can more easily dangle from your wrist, leaving your fingers free.
One option is this vertical adjustable handle secured by two adjustable loops of paracord. A second option is this simple paracord water bottle and clip lanyard, which wraps around the neck of the bottle, secured by a spring clip, and dangles from a carabiner clip. If you don't have time to make your own, both styles are available on Etsy. Find them by searching for the phrase "paracord water bottle handle."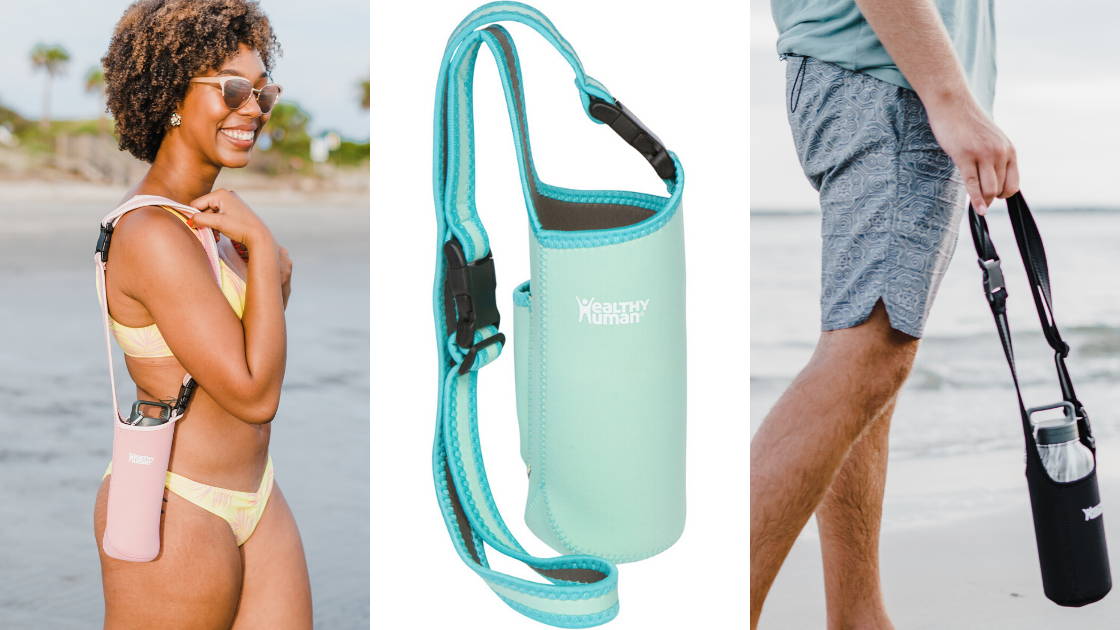 Our favorite way to carry a water bottle is with a sling because it puts your hydration right at your side and you can easily reach for a sip of water whenever you need it. A water bottle sling has a fitted base and a long shoulder strap, so you can carry your water bottle similar to a tote-bag or a purse.
Our Water Bottle Take me With U Sling is made of soft fabric that securely holds your water bottle in place It's wide shoulder strap sits comfortably on your shoulder. And the strap is adjustable, which allows you to carry it across the body or just on one side.
With two sizes available, you can fit our 16 oz and 21 oz bottles in the small size, while our 32 oz and 40 oz bottles fit in the large size. The base of the sling has a pocket large enough for your cell phone or wallet, so you won't have to carry extra bags either. With a variety of colors to choose from, every person can match their own style.
Water bottle pouch for your backpack
Many backpacks are not designed well for carrying water bottles. As one blogger noticed, a lot of backpack manufacturers' design choices for creating water bottle pockets are impractical. The pockets are too small and they are not expandable, so they don't accommodate larger water bottles.
To solve this problem you have several options. One option is to buy a water bottle pouch and simply clip or sew it to your backpack. For instance, this water bottle pouch by Maxpedition expands to fit any water bottle size and it has multiple ways to attach, clip or hang it.
Another option is to sew a simple, custom strap water bottle pocket that secures the bottle firmly, without having to use lots of fabric. You can choose which side you prefer to carry your water bottle on, depending if you're right or left handed.
One backpacker even made a DIY Koozie and zip-tie pocket attachment for her backpack. She cut holes into the koozie to slide the zip ties through and attached the zip ties to the loops on the front of her backpack shoulder straps for easy front access.
Whether you prefer to buy something stylish or simply craft an ingenious solution from objects lying around the house, your trips will become much easier with a backpack pocket large enough for your water bottle.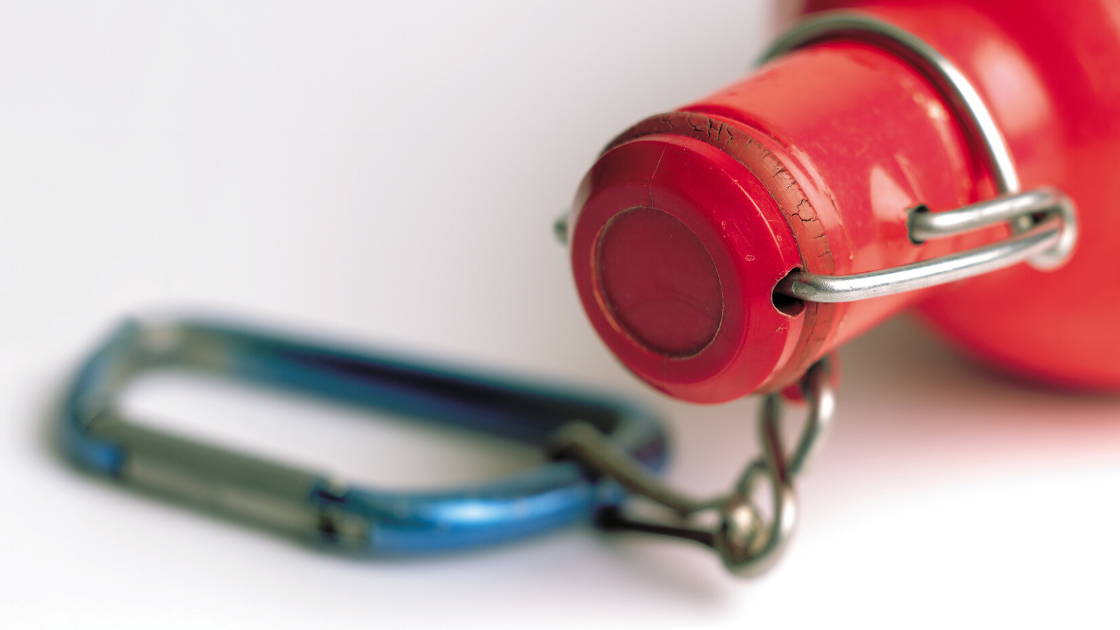 Water bottle clip or carabiner
Never underestimate the simplest solution to any problem. In this case, you can easily use a water bottle clip to hang your bottle on the outside of your backpack or from your waistband. All of our Healthy Human insulated water bottles come with a complimentary carabiner, so you won't have to buy one separately when you purchase our bottles.
Carabiners are simple metal loop clips with a spring-loaded enclosure. The shape has a bent curve that secures things without the risk of them sliding free very easily. They can be used for a variety of purposes: climbing, hanging things, and clipping things to the outside of your backpack or from your belt loop such as your water bottle, keys or camping coffee mug.
When you clip a water bottle to your backpack or your belt loop, the downside is that it does tend to swing fairly easily. This makes some of the other options better for having stability as you travel with your bottle.
Duct tape and koozie water bottle carrier
Finally, if you love to make things from things lying around the house, you'll love this final DIY water bottle holder. It involves creating a duct tape strap to weave through a koozie. Watch this video for the full instructions on how to make an easy homemade duct tape water bottle sling.
What's your favorite way to carry a water bottle?
Each water bottle holder has its own design pros and cons that you should weigh before making your selection. Whichever option you choose, don't forget the importance of balance, stability and comfort, when you choose a water bottle carrying method.
In this list, we tried to include options for DIY problem solvers, minimalists and clever shoppers alike. Hopefully, this list has opened your eyes to water bottle holders that you haven't thought of before.
HEALTHY HUMAN PRODUCTS MENTIONED