---
Your Zero Waste Lifestyle Starter Kit
---
To get started, reiterate the real reason that brought you here in the first place. What caused you to explore the no-waste movement? Maybe you arrived here because your city banned plastic bags and you want to learn more about the #WarOnPlastic movement. Or maybe you found the no-waste lifestyle through researching the toxicity of plastic and other unsustainable, man-made chemicals — after all, a happy byproduct of going no-waste is that most of the materials involved in this movement are also non-toxic and therefore, healthier for both the environment, and you.
Whichever the reason, remember it, because that is the reason you started this eco-friendly journey. When no-waste times get tough — and they very well might, especially in the beginning of your journey — holding onto the reason you started will keep your intention clear.Keep reading for a few important beginner's tips on how to get started on a no-waste lifestyle!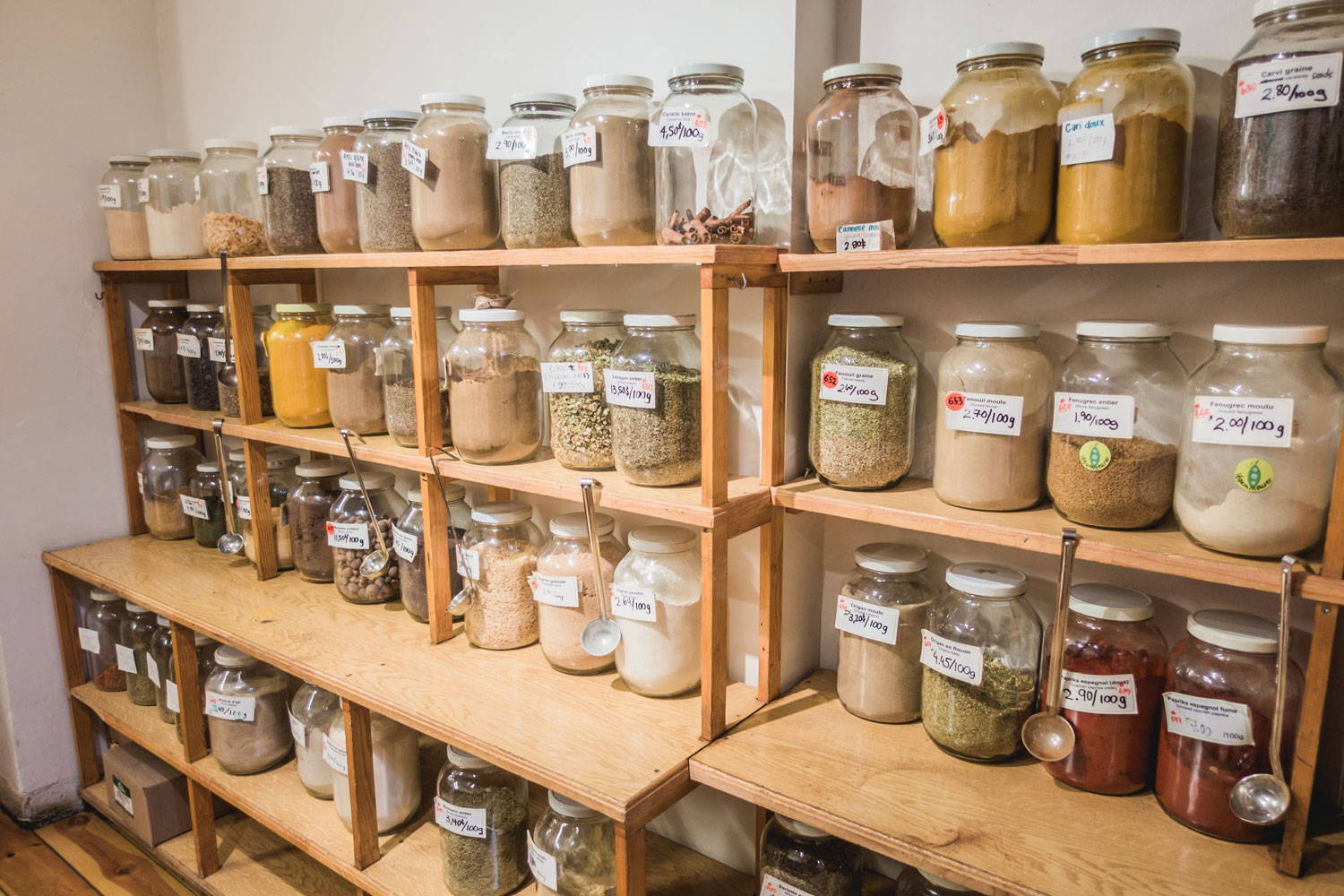 Start carrying a water bottle, always
One of the biggest culprits of waste is single-use plastic water bottles. The average person needs to drinkfour plastic bottles worth of water per day. If you bought four bottles per day, that comes out to 1,460 a year. By investing in just one Healthy Human water bottle, you save 1,460 plastic bottles from ending up in landfills or worse, in our waterways, where they pollute our water and harm our wildlife.
The very first step to committing to a no-waste lifestyle is carrying around a reusable water bottle. No matter where you go, keep that bottle close by, and you will never need to waste money on plastic water bottle waste again.
Download theTap app, which uses your phone's location to locate a refillable water bottle station nearby. The app lists over 34,000 water-filling locations worldwide.
Quick tip: Learn the pros and cons of every size, shape and material of water bottle so you can choose the best one for your needs.
Download our Free Guide: How to Choose the Best Water Bottle
Invest in the right supplies
You cannot make no-waste decisions if you do not have the right tools. Every zero waster makes (or buys) their own to-go kit that is full of sustainable supplies.
Bring this kit with you in a tote bag or leave it in your car — whatever it takes to remember to bring it with you when you are out and about.
Inside of a reusable tote bag, this supply kit should contain reusable utensils (either stainless steel or bamboo), a reusable straw (can be glass, stainless steel or bamboo), a reusable cup that can hold both hot and cold beverages (check out ourinsulated cruiser tumblers!) and a cloth napkin.
Other optional supplies you may want to include are glassware or a reusable silicone bag (for shopping in bulk or taking leftovers home from a restaurant) and produce bags just in case you stop at the grocery store.
Survey your home, room by room
Thinking of going no-waste as a giant overhaul is too intimidating. Rather, try to compartmentalize which changes need to be made, room by room.
Start with the bathroom — smaller than the kitchen, living room and bedroom, so in theory, it may be easier. Recycle the last of your plastic oral care (think plastic toothpaste tubes and toothbrushes) withColgate's Oral Care Recycling Program at TerraCycle. Once that plastic stuff is gone, invest in a bamboo toothbrush (some have biodegradable, plant-based bristles now), use a glass jar as a toothbrush holder and opt for glass or metal tube options.
Ditch the tissues and paper towels, using rags, t-shirt scraps or "unpaper" towels instead. Buy bar soap (in place of both body wash and hand soap) and make more eco-friendly decisions when it comes to toilet paper. You can buy TP made from recycled paper or bamboo, or forgo toilet paper altogether (for the most part!) and invest in a bidet. Women may want to consider zero-wastifying their periods by investing in a menstrual cup, a reusable and nontoxic silicone alternative to single-use pads and tampons.
Now for the kitchen: Ditch the roll of paper towels in here, too. Swap it out for "unpaper towels," a reusable, washable version that can be laundered after use. Invest in a silicone sponge, buy reusable silicone bags in place of single-use plastic sandwich baggies and use beeswax wrap instead of saran or tinfoil.
Finish what you already have and do not buy more
The most sustainable thing to do with the stuff you already have is to finish using it. Even if your entire skincare routine and everything in your shower is in single-use plastic bottles. Use them all up.
Then, when these products are finished, do not buy anymore.
Instead, opt for alternatives in glass containers or buying in bulk so that you can choose your own container. For the shower, buy bar soap at local stores or at Lush, where the bars will not come in unsustainable packaging.
Shampoo, conditioner and other beauty products are often available in bar form, too. But remember, use what you have first as to not be wasteful.
Many cities and communities have options for locals. Some communities, for example, have local composting programs that anyone can join for either drop-off or pick-up. Other communities have a community garden that anyone can join and contribute to.
If there are not many options near you, consider starting your own compost system or building a garden in your yard. It make take some Googling around, but you are totally capable of starting either!
Sometimes it just takes a little bit of research to find out how to practice sustainability in your area. If you do not ask, you will never know!
Your small changes add up.
Get the best deals, tips and blog updates for your healthy, sustainable lifestyle.
Join the 11,000+ Healthy Human Life
newsletter subscribers in our list.