Your Guide to Personalized Hydration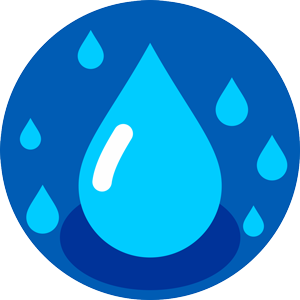 Hydration Definition and
Science-backed Tips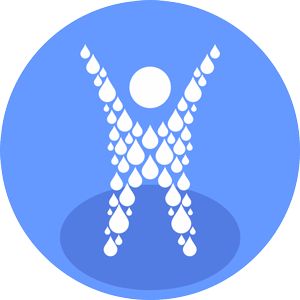 How to Rehydrate
Your Body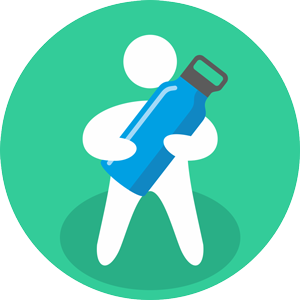 What's the Best Drink
for Hydration?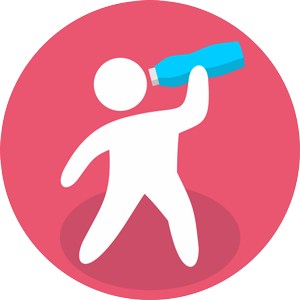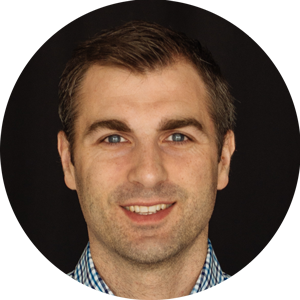 Special Thanks
to Dr. Michael D. O'Leary Ph.D. for his expert opinions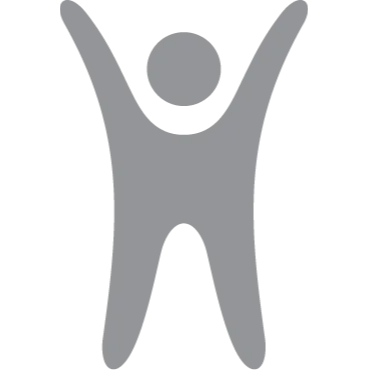 Scroll down
to read the guide!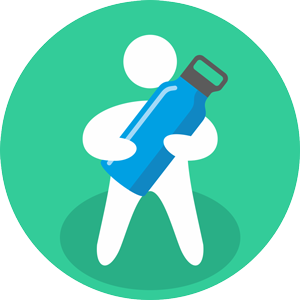 Chapter Three: What's the Best Drink for Hydration? It Depends on You
What are electrolytes?

How drinks with electrolytes prevent dehydration

When you should drink electrolyte water

The best drink for hydration is a personalized solution
---
Choosing the best drink for hydration depends on a lot of factors. We have to consider our age, diet, body weight, level of physical activity, climate and other health conditions like illness and diseases. This is why personalized wellness is the future for hydration.
When it comes to our diet, the most important essential nutrients in our bodies for hydration are electrolytes. Understanding these key ingredients to hydration helps us understand our hydration needs better.
At the molecular level, electrolytes are "ionic conductors": particles that carry a positive or negative charge. From a nutritional standpoint, electrolytes are minerals that serve important metabolic functions in our bodies, helping cells regulate the flow of fluids and wastes.
These are the most important electrolytes used in our bodies: Sodium, Potassium, Chloride, Calcium, Magnesium, Phosphorus and Bicarbonate. These minerals are essential nutrients for our bodies, because they help with hydration, keep the pH balance in our bodies stable and regulate muscle and nerve functions.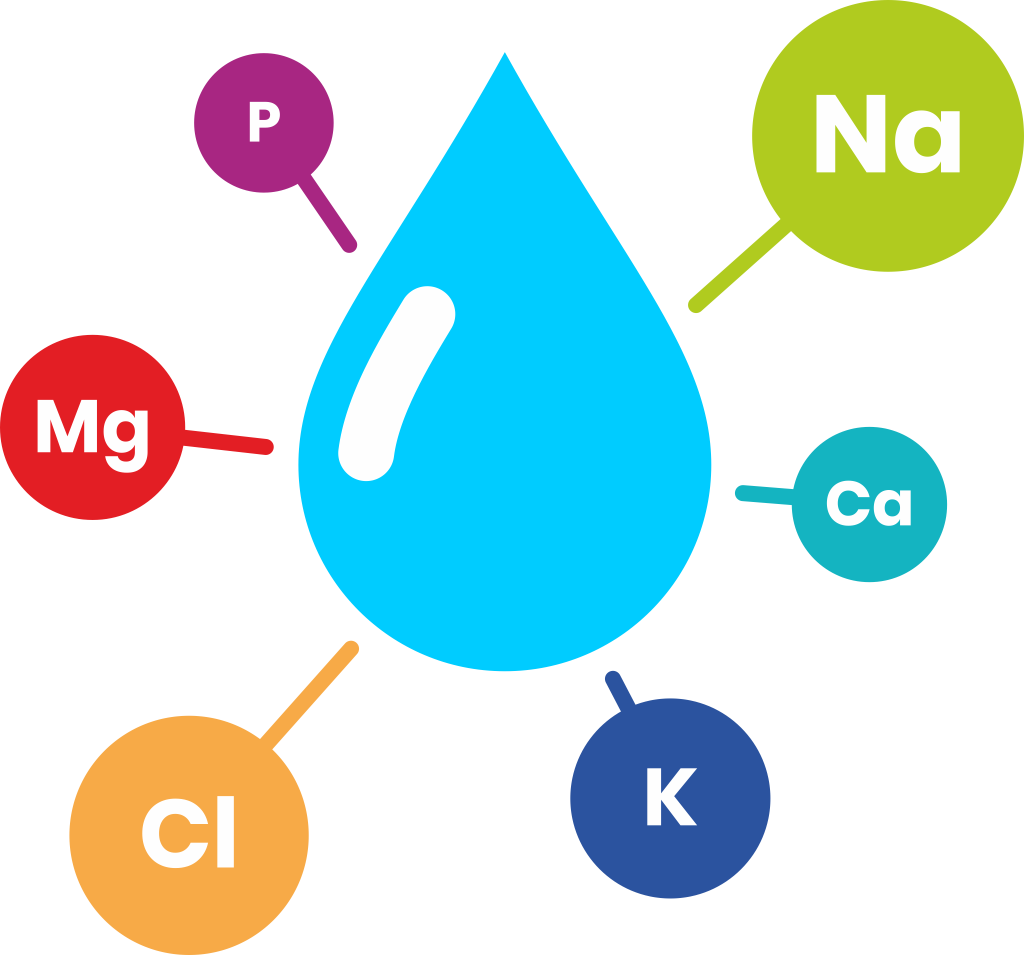 For hydration, sodium plays a very important role. The fluids in our body are constantly getting depleted whether we're sweating to regulate our temperature, urinating or even breathing. Our cells use electrolytes to maintain the right water levels in spite of the fluctuation of incoming and outgoing water supplies.
Sodium maintains the balance of fluid on the inside and outside of our cells. It does so through the process of osmosis. This is when the relative electrolyte balance attracts water inside or pulls it outside the cell's membrane to maintain an equal concentration of electrolytes on the outside and inside of a cell.  
From a broader perspective, Dr. O'Leary explains: "Electrolytes are needed to maintain vitamin body functions. They support nervous system functions, muscle function, regulating proper hydration, and assisting with proper internal pH levels."
Disturbances in our diet and hydration levels can cause electrolyte imbalances. "Imbalances often do occur due to dehydration and cause common symptoms of dehydration like vomiting, headaches, and fatigue. More severe symptoms of electrolyte imbalances are severe fatigue, irregular heartbeat, numbness and tingling, seizures and mental confusion," says Dr. O'Leary.
Mild electrolyte imbalances often go unnoticed, while more severe imbalances lead to symptoms like fatigue, a racing or inconsistent heartbeat, confusion, muscle cramps, muscle weakness, headache and convulsions.
How drinks with electrolytes prevent dehydration
Electrolyte balance is not something that should be taken for granted. "Since electrolytes are essential to human life, making sure that your hydration levels are correct is key to your well-being. Ensuring proper electrolyte balance can have amazing benefits to your heart, never, muscle, digestive, and cognitive health," affirms Dr. O'Leary.
For athletes, electrolyte balance can make or break their performance. Dr. O'Leary explains, "One of the common ways people think of electrolyte benefits is their assistance in athletics, as we sweat and lose electrolytes, being dehydrated can decrease strength, speed, and focus, thus being hydrated can counteract these negative aspects."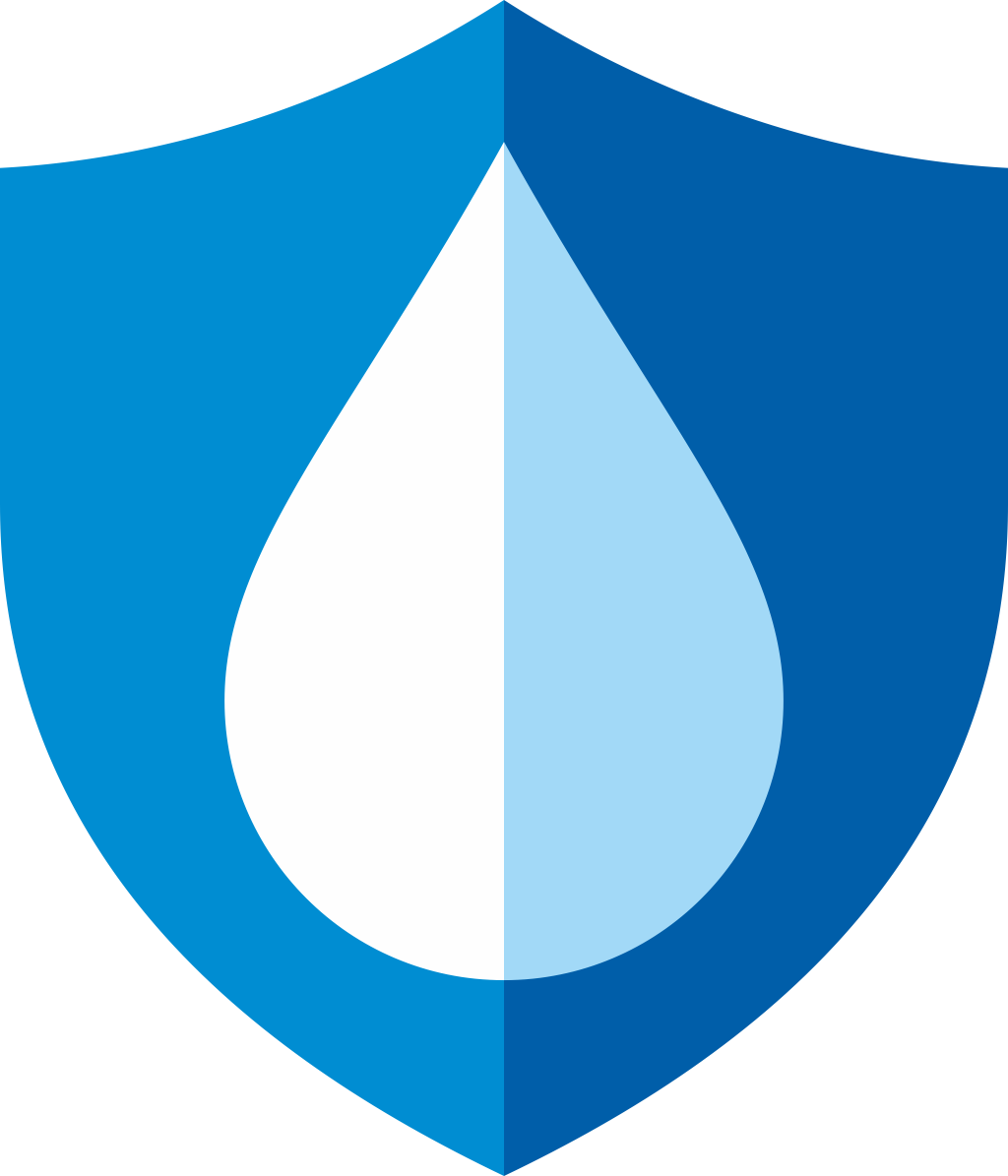 When our bodies sweat, we lose both water and sodium, as well as chloride. This is why water alone after intense workouts or after spending time in hot or humid climates is not enough to keep you hydrated. You'll also need to compensate for the loss of electrolytes.
Sweat contains roughly 40-60 mmol of sodium per liter, or 1.2-1.8 mmol of sodium per fluid ounce. Of course, each person sweats at different rates and the level of salt in their sweat varies as well.
Electrolyte water and oral rehydration solutions are made specifically for athletes and people facing severe dehydration who have lost a lot of electrolytes. Drinks with electrolytes reintroduce these necessary nutrients into the body.
Using an oral rehydration solution (ORS) supplement is the easiest way to maintain electrolyte balance. "They [ORSs} involve drinking water with modest amounts of sugar and salts, specifically sodium and potassium, they also routinely recommend the use of zinc," says Dr. O'Leary.
If you're wondering how to choose the best ORS for your needs, Dr. O'Leary recommends the following guidelines: "When choosing a good rehydration drink or solution, I always recommend making sure they include electrolytes, zinc and low sugar, as not too much is needed to increase the absorption of electrolytes and additional ingredients into the body. Aside from that, it would be key to make sure your choice does not include artificial colors, sweeteners, and stabilizers."
When you should drink electrolyte water
Most Americans have more than enough sodium to balance their sweat losses. This is because roughly 90 percent of Americans consume more than the highest recommended intake of sodium each day (2,300 mg). If you have a high sodium intake and you're not undergoing lots of physical activity outdoors, plain water is a great option for hydration.
However, many Americans also endure intense physical workouts for periods longer than an hour. People who run marathons, compete in long-distance cycling races, endure long, sweaty weight training sessions or go hiking on long backpacking trips with extended heat exposure are all great candidates for electrolyte replacement.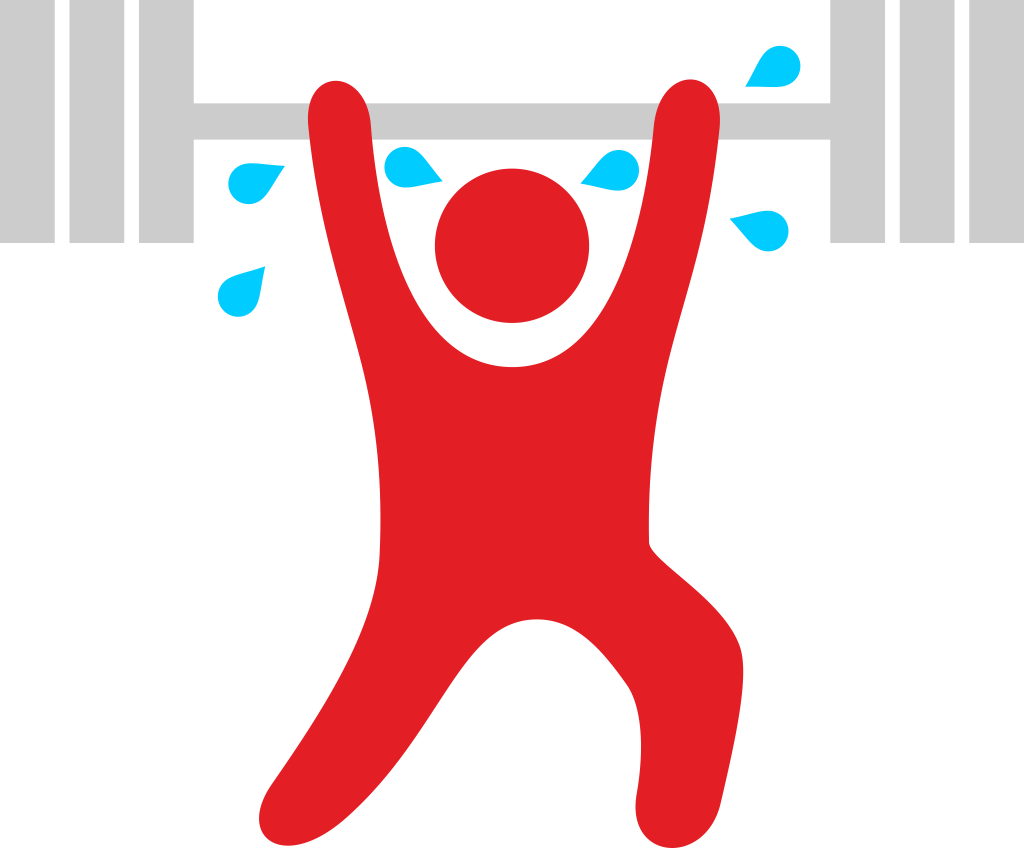 In this case, electrolyte water, which contains a healthy amount of essential nutrients for electrolyte replacement, is a good solution. Not only does it improve athletic performance after water losses of just 1-2 percent of body mass due to sweat, but it also prevents the negative effects of dehydration after intense periods of activity.
Use these guidelines to help you determine whether you should drink electrolyte-enhanced water:
You've exercised longer than an hour

You're a heavy sweater

You're ill and vomiting or experiencing diarrhea

You've had a long period of heat exposure

 
All of these variables show that there is no one-size-fits-all solution to hydration. This is why electrolyte blends that are designed for personalized wellness are the best option.
How to choose the best drink for personalized hydration
For most people, boosting hydration is necessary for improved wellness. According to a recent survey, 77 percent of working Americans report that they don't drink enough water to meet their daily needs. Yet, most of the respondents in the survey also stated that they didn't drink enough because they generally don't feel thirsty.
It's important to quench your thirst regularly to prevent dehydration early, though, because thirst isn't a reliable indicator of hydration needs.
Hydration provides many benefits that can be enhanced even further with appropriate natural herbs and supplements. By pairing a daily hydration routine with supplements, you can boost your chances of achieving optimal wellness.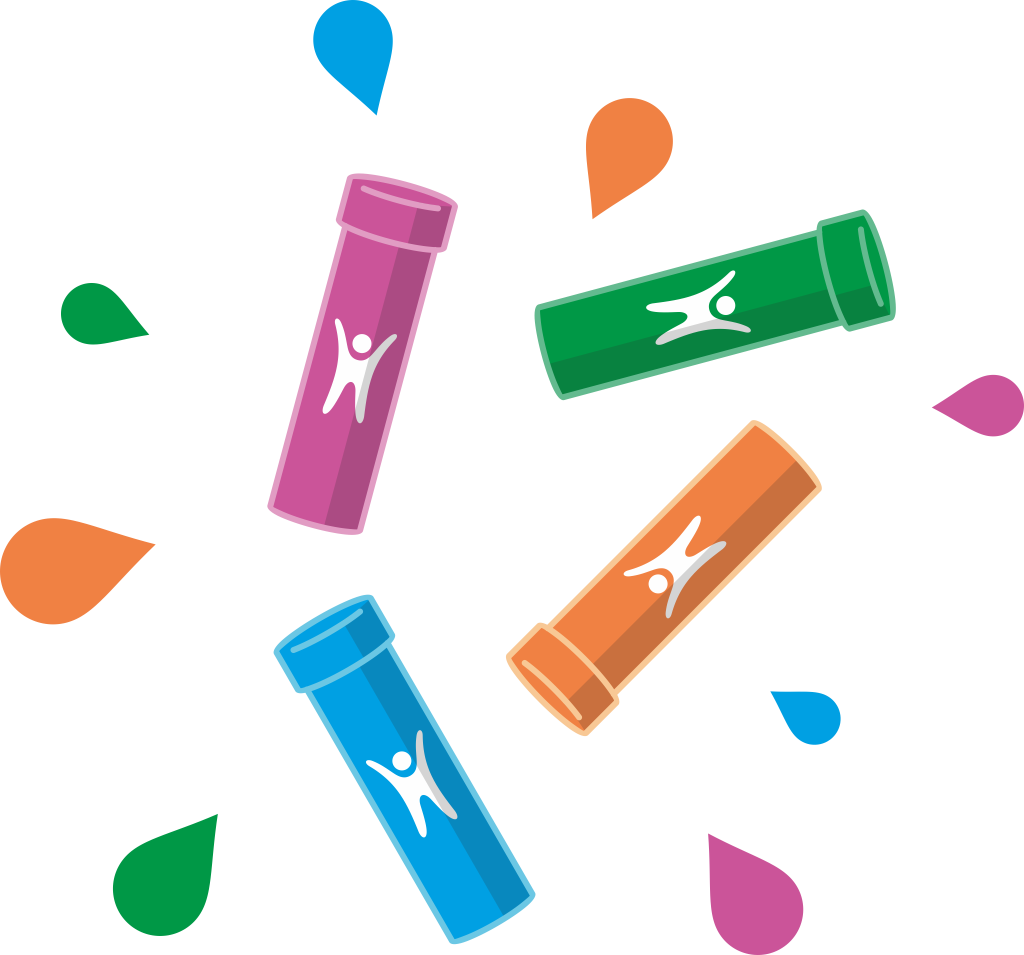 Since the COVID-19 virus pandemic took hold, one thing has been on everyone's minds: preventing the spread of illness. Thankfully, your own body already possesses powerful defenses against pathogens through your immune system.
You can also help your immune system defend the body against bacteria and germs through adequate hydration and the help of common immune fighting vitamins and nutrients such as vitamin C, vitamin D and zinc as well as natural immune boosters like elderberry, echinacea and garlic.
Concentration and focus are hard to achieve with our high paced lifestyles that invite constant distractions in the form of social media and instant messaging. Apart from turning off our computers, it's important to meet our physical needs for improving mental productivity.
Drinking enough fluids helps mental clarity by diminishing confusion that comes with dehydration. Natural herbs like ginkgo biloba used in Chinese medicine or Omega-3 fatty acids are commonly used to improve alertness and memory. Combining these supplements with your daily water intake could improve your mental clarity.  
If you're not able to get enough sleep, dehydration may be one of the underlying causes. Improving sleep also comes with a range of improvements in other areas of wellness from improved mental clarity, immunity and even physical appearance.
Those who struggle with insomnia know that sleep loss can be devastating for their health. Combining your hydration routine with a sleep wellness supplement can doubly improve your chances for recovery. Natural sleep aids include melatonin, valerian root, magnesium, lavender, passion flower and glycine.
Athletes are at particular risk from dehydration because it diminishes physical performance. However, they are also at risk of diluting their bodies with too much water, if they don't supplement their electrolytes when rehydrating.
Intense, long workouts deplete both our fluid and electrolyte levels when we sweat. That's why combining a workout hydration routine with electrolytes can help preserve the essential nutrients that sustain our overall hydration.
Collagen (joint and skin)
Hydration is known to buffer our joints with fluid and increase the thickness and plumpness of our skin. As we age, our skin also produces less collagen, making it prone to wrinkles and dryness.
Combining collagen supplements with a hydration routine can help you improve your skin's youthful suppleness and elasticity, which often diminish as we age.
Anxiety and irritability are common symptoms of dehydration. Using hydration to soothe your nerves is an excellent way to diminish stress. Combining hydration with stress and anxiety-reducing supplements can help you get through pressures brought on by work, family, or other triggers.
Calming natural vitamin supplements include vitamins A, C, D, and E as well as B-complex vitamins, while natural herbal remedies like chamomile, kava kava, and lavender can also help.
At Healthy Human, we're in the process of creating a variety of wellness blends that you can add to water to improve each of these wellness factors as you get hydrated every day. This way, you'll have the incentive to drink water while you improve other aspects of personal wellness.

By focusing on how improved hydration and personalized wellness go hand in hand, we hope to help you to tune into your personal needs and support you with blends that you can easily add to water and supplement your daily hydration with added benefits.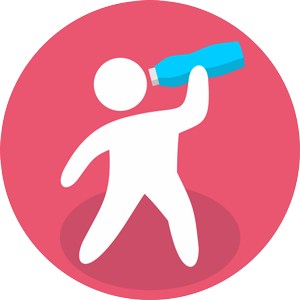 Chapter Four: Hydration on the go
Take a refillable water bottle to go

Plan ahead for extra hydration needs

Get the right accessories for your lifestyle
---
Take your hydration to go by stocking up on the best gear for hydration. Nothing will slow you down when you leave home with the essentials: a durable refillable Stein water bottle that's easy to carry, a Cruiser tumbler to keep at your desk or to tote in your car and bring along hydration supplements.
Take a refillable water bottle to go
When you take a refillable water bottle with you to work or school every day, you'll have a constant reminder at your side to drink enough water.
You can easily refill your bottle with water and add an electrolyte-rich supplement if you want to maintain the right balance of nutrients.
With Healthy Human's insulated stainless steel bottles, you'll get loads of added benefits.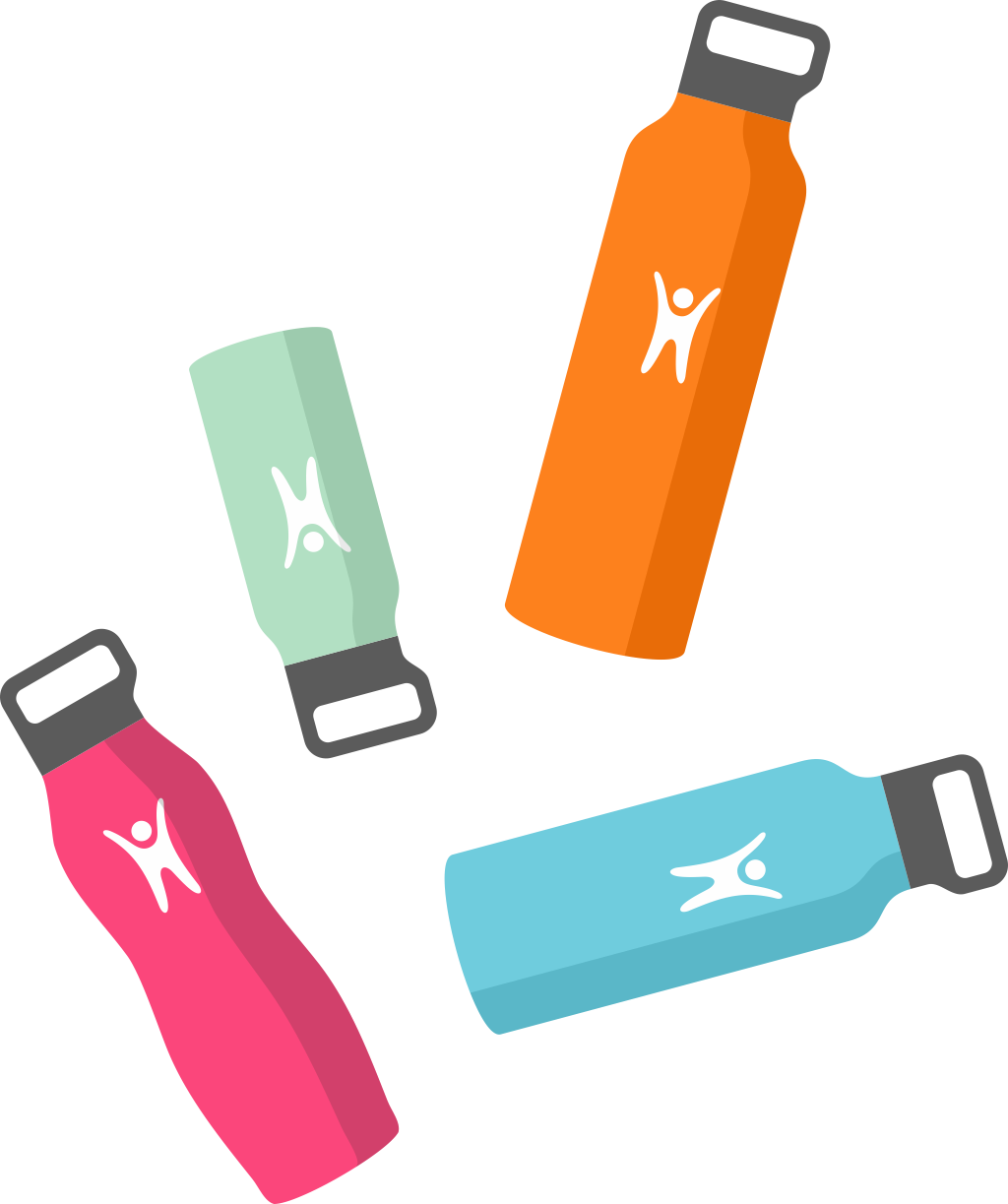 Healthy Human water bottles are made of high-quality durable 18/8 food-grade stainless steel that's easy to clean and won't rust, so you'll be able to use it for years.

 

You can save money by refilling on tap water at water fountains as you go from place to place.

 

Getting the right daily intake of water is easy to track with a 32 oz bottle. Up to three refills will meet most people's daily needs.

 

You'll prevent unnecessary purchases of single-use plastic and eliminate trash and pollution that harms our planet.

 
With a Healthy Human vacuum-insulated water bottle, you can keep your cool drinks cold for up to 24 hours and hot drinks warm for 12 hours. Your drinks will stay fresh and ready to drink when you need them.
Plan ahead for extra hydration needs
If you're the type who loves a hot drink in the morning on the drive to work, try out our Healthy Human Cruiser Tumbler.
Available in 12, 20 and 32 oz sizes, your favorite barista will have no difficulties filling it up with your favorite tea or coffee drink. It uses the same vacuum insulation technology as our bottles and will keep that drink warm for up to 12 hours.
If you want to get really creative, you can use all of our products to design a custom hydration station at home with supplements, stainless steel metal straws, bottles and cruisers. This way, you'll create a convenient central place to store your hydration supplies.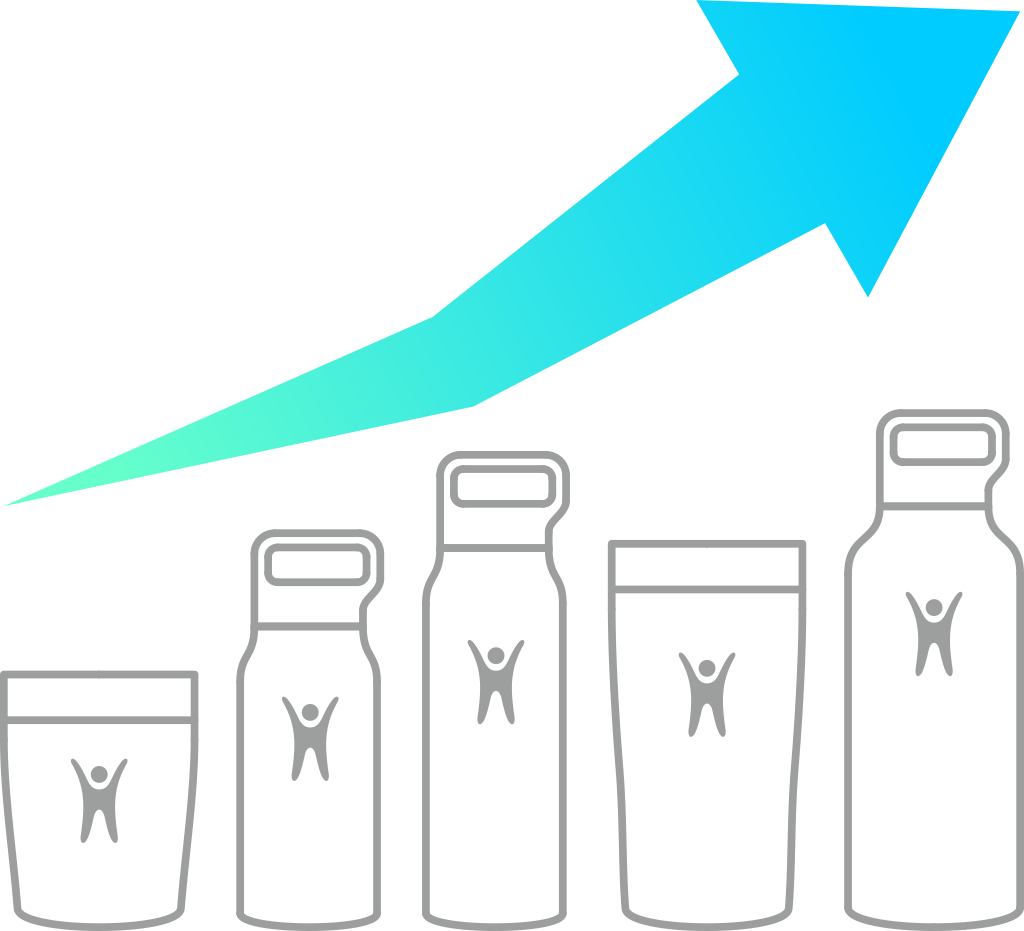 Get the right accessories for your lifestyle
Flip N Sip Lid - Designed with active athletes, runners and backpackers in mind, this convenient lid fits all of our Healthy Human water bottles. With the click of a button, you can easily flip open the lid and drink from your bottle.
Water Bottle Take Me With U Sling - You can easily carry your Healthy Human water bottle with our shoulder strap sling that allows you to carry your bottle with you comfortably. It includes a side pocket large enough to store your cell phone or wallet, to minimize the need for extra bags and pockets.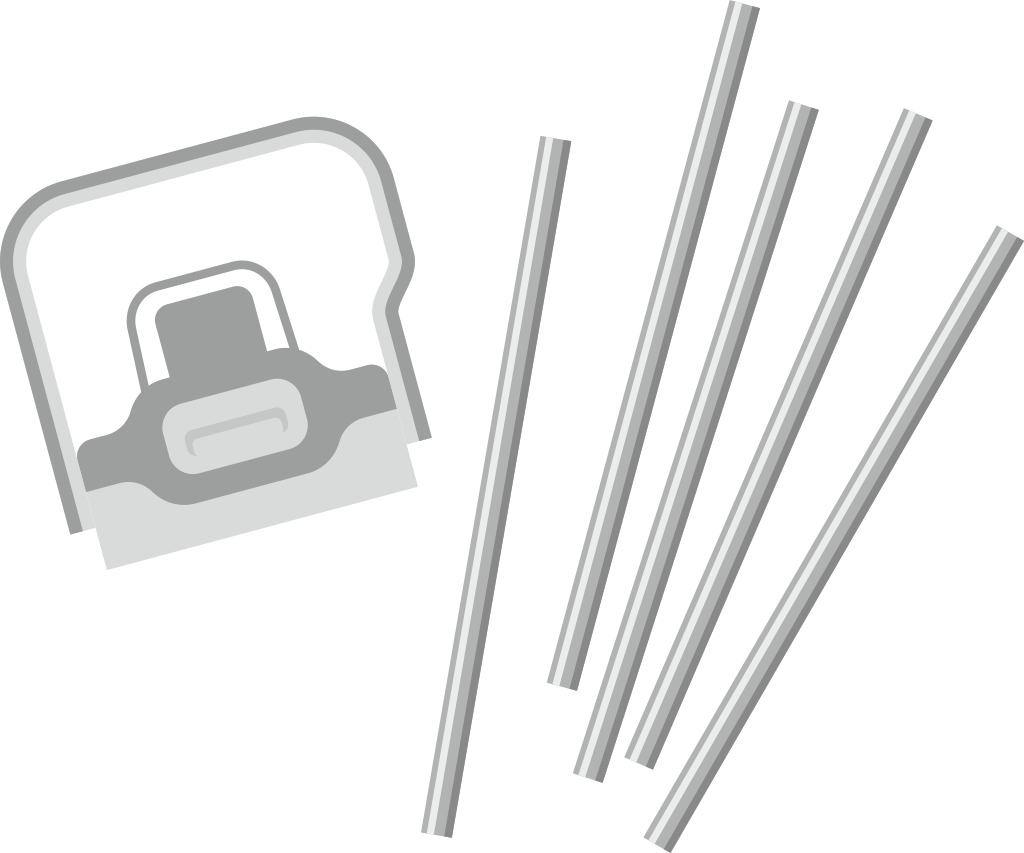 5-Pack Stainless Steel Straw Travel Set - Great for sharing drinks or sipping from our Cruiser Tumbler, our stainless steel straws come in a handy travel set that you can wrap up and tote in your backpack or purse. You'll not only cut down on the need for disposable plastic straws, you'll prevent the spread of bacteria by ensuring everyone has their own straw.
On the Go Cruiser Straw Lid - Because Cruisers are not only meant for hot drinks but also for smoothies and juice blends, top your tumbler with a straw lid that prevents spills.
Grip N Sip Cruiser Handle - Adding a handle to your Cruiser Tumbler makes drinking even easier. It slides on and off so you can still tote your Tumbler in the bottle holder pocket of your backpack or your car cup holder when needed.
Achieving Personalized Hydration
As research has shown, dehydration brings health risks that negatively impact our physical and mental performance as well as our mood.
Personalizing hydration is the perfect way to ensure you get your daily intake. As we've shown throughout this guide, a wide range of factors impact your hydration needs. Gender, age, body weight, diet, activity level and even the types of drinks you consume all play a part.
At the molecular level, the need to replenish electrolytes is especially clear for athletes. However, small levels of electrolyte replacement for custom needs like immune boost, mind and clarity and stress relief can also improve your overall wellness, improving your daily life in dramatic ways.
We encourage you to develop our own hydration routine that matches your daily needs. Stock up on all of the supplies you need to stay hydrated in every circumstance whether for work, leisure, travel or family time.
Special thanks to Dr. Michael D. O'Leary Ph.D.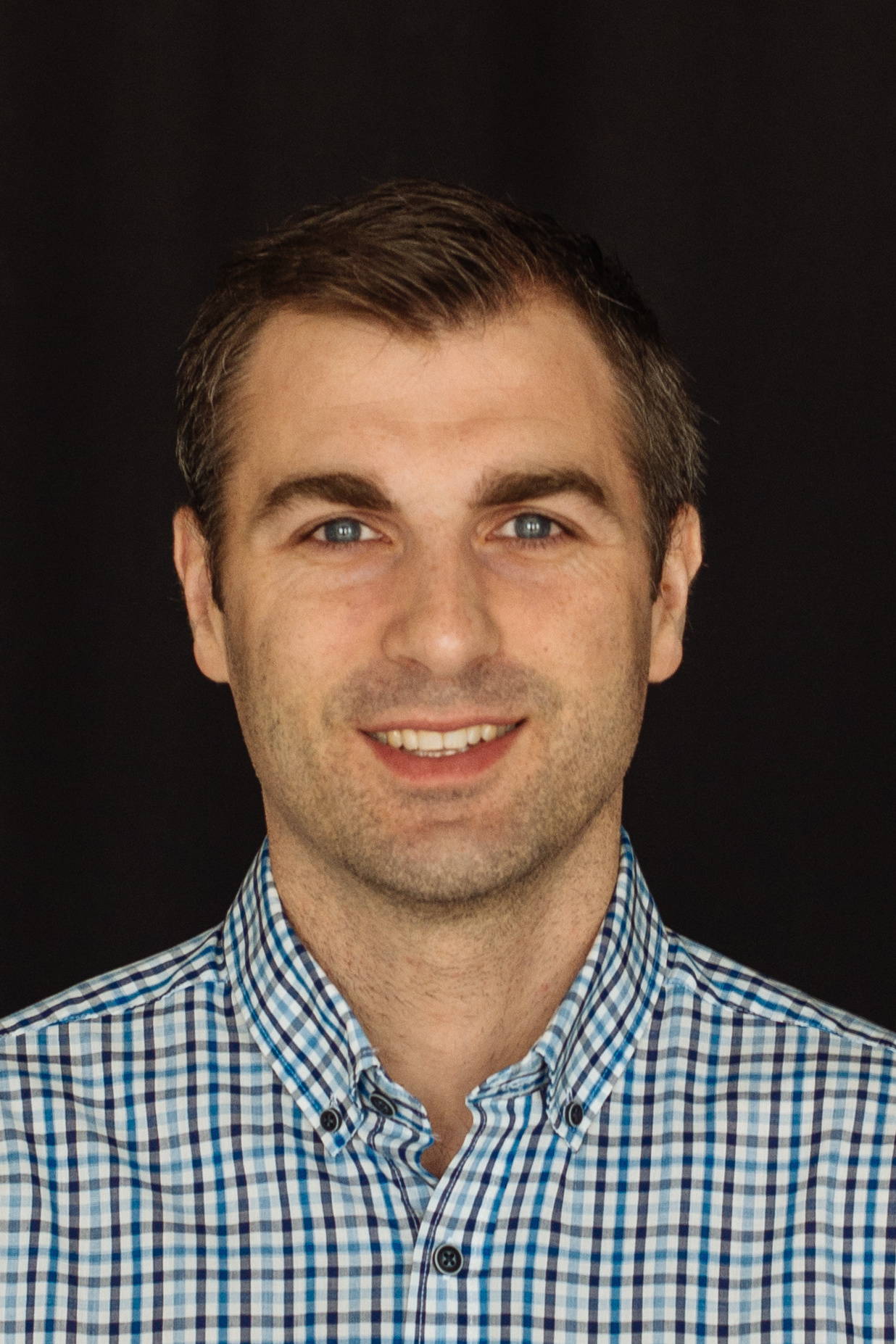 We'd like to thank Dr. Michael D. O'Leary Ph.D., lead researcher and formulator for a forthcoming line of Healthy Human hydration supplements, for contributing his expert opinions throughout this guide.
Dr. O'Leary is an expert in the dietary supplement industry having seven-plus years of experience leading research into products and ingredients, along with being a lead formulator for numerous companies.
During his doctorate, Dr. O'Leary led a research study into the effects of herbal extracts on the symptoms of learning disabilities. He is an expert in herbal medicine for cognitive enhancement, and also works intensively developing natural and holistic strategies for muscular development.
Of the numerous supplements developed, Dr. O'Leary has worked on the skin, hair, detoxification, allergy, diabetic, nootropic, joint support, and sports supplements to name a few.
Dr. O'Leary has a Bachelor's in Exercise Science from the University of Minnesota – Moorhead, and Masters and Doctorate degrees in Natural Medicine from The International Quantum University of Integrative Medicine.
Downs, M. (2003, June 16). Natural Brain Boosters. WebMD. Retrieved from https://www.webmd.com/balance/features/natural-brain-boosters
Elliott, B. (2020, February 19). Top 6 Benefits of Taking Collagen Supplements. Healthline. Retrieved from https://www.healthline.com/nutrition/collagen-benefits
Family Doctor. (2017, March 27). Hydration: Why It's So Important. Retrieved from: https://familydoctor.org/hydration-why-its-so-important/
Harris, P.R., Keen, D.A., Constantopoulos, E. et al. (2019). Fluid type influences acute hydration and muscle performance recovery in human subjects. J Int Soc Sports Nutr (16)15. https://doi.org/10.1186/s12970-019-0282-y
Hydration for Health Initiative. (n.d.). Healthy hydration for physical activity. Retrieved from: https://www.hydrationforhealth.com/en/why-hydration/everyday-hydration/list-everyday-hydration/article-healthy-hydration-for-physical-activities/
Hydration for Health Initiative. (n.d.). Hydration in pregnancy and breastfeeding. Retrieved from: https://www.hydrationforhealth.com/en/hydration-science/hydration-lab/hydration-pregnancy-and-breastfeeding/
Hydration for Health Initiative. (n.d.). Hydration, mood state and cognitive function. Retrieved from: https://www.hydrationforhealth.com/en/hydration-science/hydration-lab/hydration-mood-state-and-cognitive-function/
Jéquier, E., Constant, F. (2010). Water as an essential nutrient: the physiological basis of hydration. Eur J Clin Nutr 64, 115–123). https://doi.org/10.1038/ejcn.2009.111
Jewell, T. (2019, May 23). Does Alcohol Dehydrate You? Healthline. Retrieved from https://www.healthline.com/health/does-alcohol-dehydrate-you#in-the-body
Leffler, S. (2019, July 1). 16 Foods and Drinks to Avoid When You're Dehydrated. Eat This, Not That! Retreived from: https://www.eatthis.com/foods-drinks-cause-dehydration/
Mayo Clinic. (2019, May 25). Diabetes symptoms: When diabetes symptoms are a concern. Retrieved from https://www.mayoclinic.org/diseases-conditions/diabetes/in-depth/diabetes-symptoms/art-20044248
Maughn, R.J., Watson, P., Cordery, P.A.A., Walsh, N.P., et. al. (2016, March). A randomized trial to assess the potential of different beverages to affect hydration status: development of a beverage hydration index, The American Journal of Clinical Nutrition, 103(3), 717–723. Retrieved from https://academic.oup.com/ajcn/article/103/3/717/4564598
National Institute of Diabetes and Digestive and Kidney Diseases. (2015). Diabetes Insipidus. Retrieved from https://www.niddk.nih.gov/health-information/kidney-disease/diabetes-insipidus#fluid
Petre, A. (2017, August 20). 9 Natural Sleep Aids That Are Backed by Science. Healthline. Retrieved from https://www.healthline.com/nutrition/sleep-aids
Popkin, B. M., D'Anci, K. E., & Rosenberg, I. H. (2010). Water, hydration, and health. Nutrition reviews, 68(8), 439–458. https://doi.org/10.1111/j.1753-4887.2010.00304.x
Quench. (2018, June 19). Nearly 80 Percent Of Working Americans Say They Don't Drink Enough Water: Quench Survey. Cision. Retrieved from https://www.prnewswire.com/news-releases/nearly-80-percent-of-working-americans-say-they-dont-drink-enough-water-quench-survey-300668537.html
Schoffstall, J.E., Branch, J.D., Leutholtz, B.C., & Swain, D.P. (2001, February). Effects of Dehydration and Rehydration on the One-Repetition Maximum Bench Press of Weight-Trained Males, Journal of Strength and Conditioning Research, 102-108. Retrieved from https://journals.lww.com/nsca-jscr/abstract/2001/02000/effects_of_dehydration_and_rehydration_on_the.18.aspx
Semeco, A. (2020, January 7). What happens if you drink too much water? Medical News Today. Retrieved from https://www.medicalnewstoday.com/articles/318619
Shaw, G. (2009, July 7). Water and Your Diet: Staying Slim and Regular With H2O. WebMD. Retrieved from https://www.webmd.com/diet/features/water-for-weight-loss-diet
Shoemaker, S. (2020, April 1). 9 Ways to Boost Your Body's Natural Defenses. Healthline. Retrieved from https://www.healthline.com/nutrition/how-to-boost-immune-health
Sims, S. (n.d.). The Science of Hydration. Sportsrd.org. Retrieved from https://www.sportsrd.org/wp-content/uploads/2018/11/The-Science-of-Hydration.pdf
Spano, M., Kruskall, L., & Thomas, D.T. (2018). "Dehydration and Hypohydration." Nutrition for Sport, Exercise, and Health. Human Kinetics. Retrieved from https://us.humankinetics.com/blogs/excerpt/dehydration-and-hypohydration
Watson, K. (2018, July 20). What Does It Mean When Dehydration Becomes Long-Term and Serious? Healthline. Retrieved from https://www.healthline.com/health/chronic-dehydration
West, H. (2018, October 24). Electrolytes: Definition, Functions, Imbalance and Sources. Healthline. Retrieved from https://www.healthline.com/nutrition/electrolytes#definition
Wilson, D.R. (2018, March 22). Try This: 25 Supplements for Anxiety. Healthline. Retreived from https://www.healthline.com/health/anxiety/supplements-for-anxiety