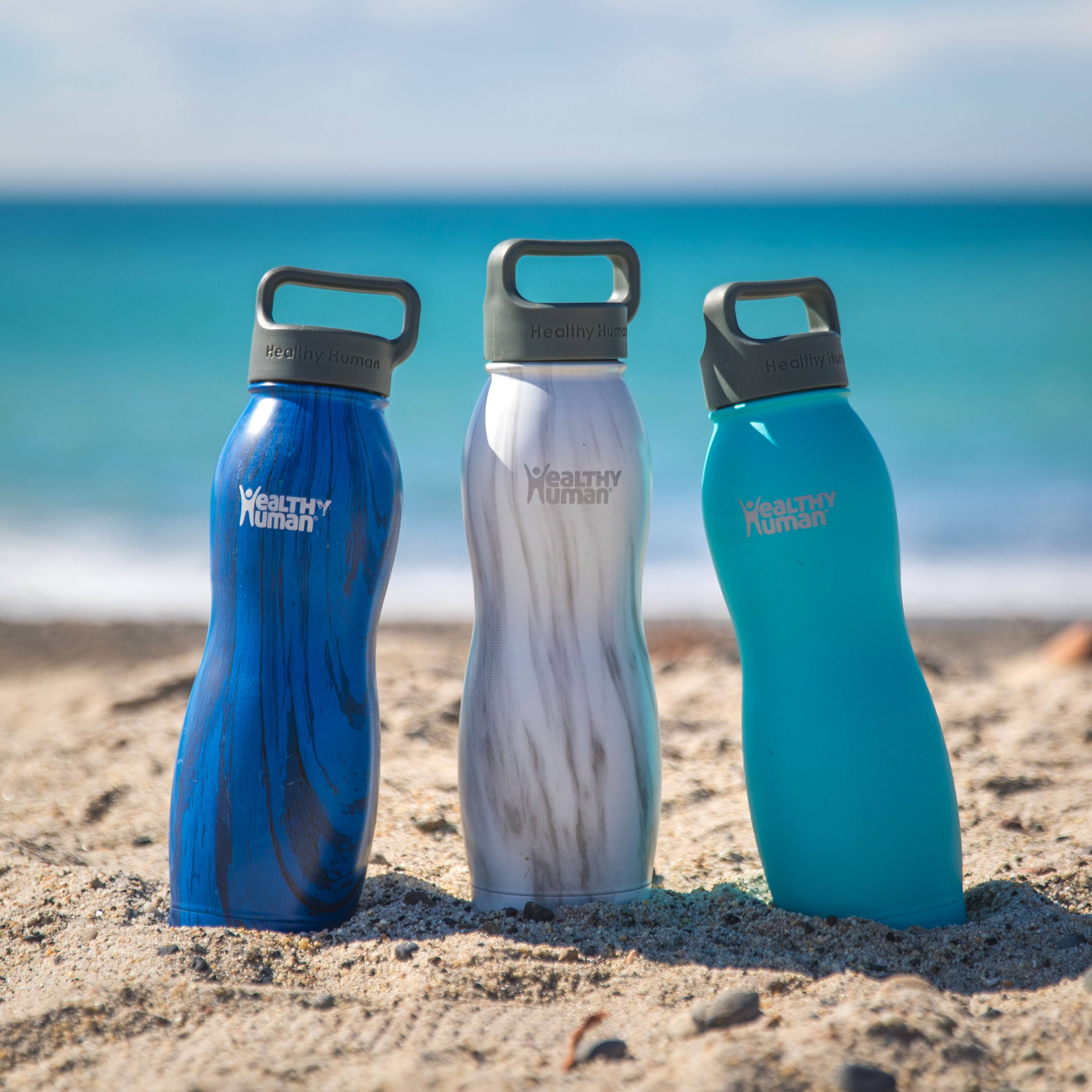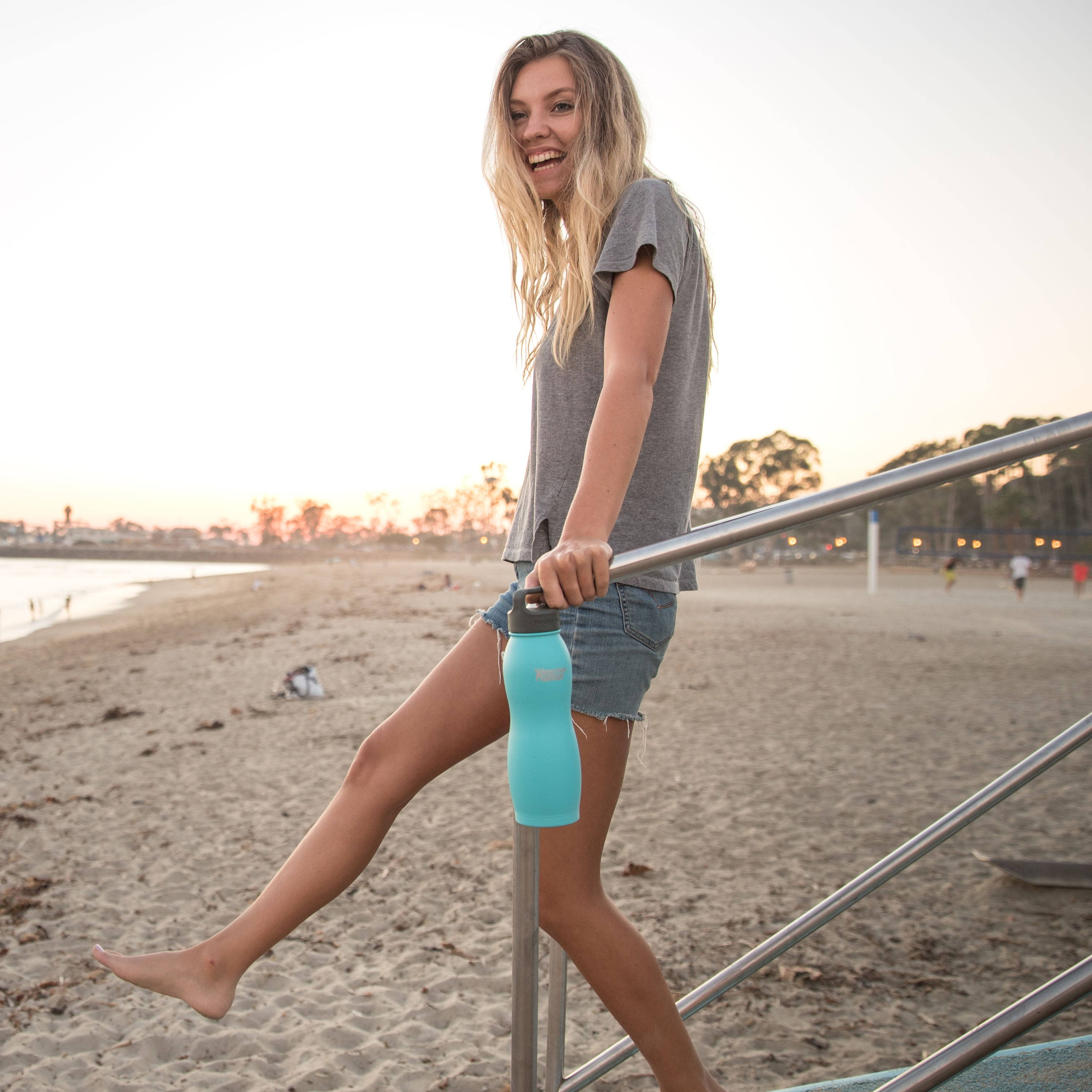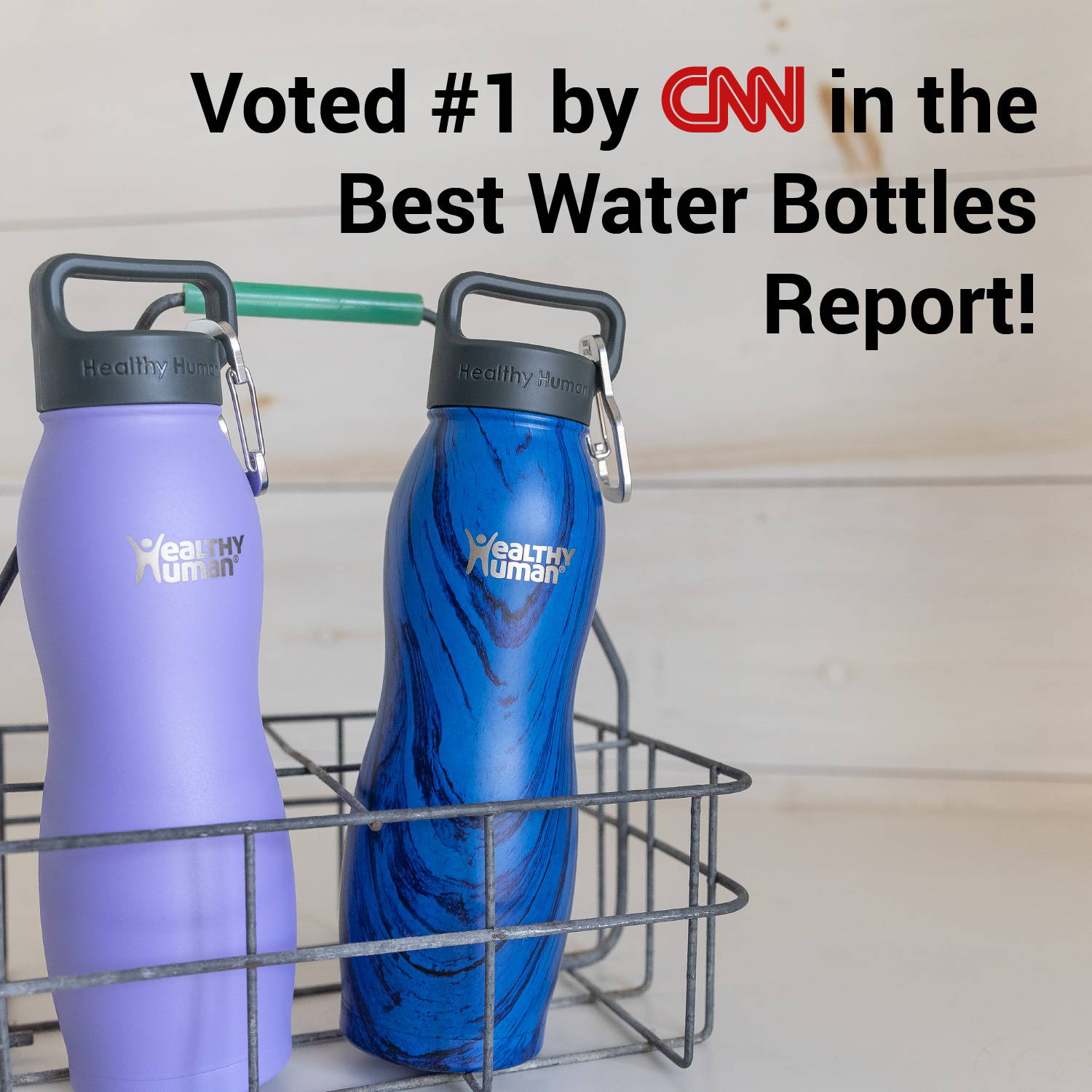 ** Please note - the carabiner & woven bag are no longer included with the Curve Bottle.
✅ A Sweat Free Design so your bottle never leaves a ring, soaks your bag, or drips on your shirt.
✅ A Leak Proof Lid so you can rest easy knowing wherever you store your bottle, nothing will leak, ever.
✅ A Premium Stainless Steel interior that keeps your drink's original flavor and NEVER retains or imparts smell or taste.
✅ A very comfortable 3-finger carry lid.
✅ A wide mouth for easy ice cube loading.
✅ The ability to fit comfortably in most cup holders.
✅ Rounded corners to easily clean.
✅ An intelligent way to reduce the consumable plastics and paper goods you use each day.
✅ Keeps cold beverages cold for 24 hours, and hot beverages hot for 12 hours (PIPING Hot for 6 hours).
21oz Stein: Base Width: 2.75", Height: 11", Weight 13.2oz
USA Residents receive FREE shipping on their order of $60 or more!
All orders ship from our warehouse within 1-2 business days via UPS or FedEx.
Orders typically arrive within 4-8 business days of shipping.
As soon as your order has shipped, we'll send you an e-mail with the shipping and tracking information.