---
38 Eco-Friendly Products for a Sustainable Home and Lifestyle
---
Our home is where the heart is, and that's why it should be kept free of chemicals, plastics and toxins as much as possible. However, the plastic packaging paradigm of our time makes this quite difficult.
Luckily, our aversion to plastic has inspired many companies to provide eco-friendly cleaning, cooking, packing, and storing solutions for the home. They've also revolutionized beauty and bath products, so you can get closer to your goal of eliminating all waste from your home.
We've created a comprehensive list of sustainable products and tools for the home that will improve your waste saving strategies and overall quality of life.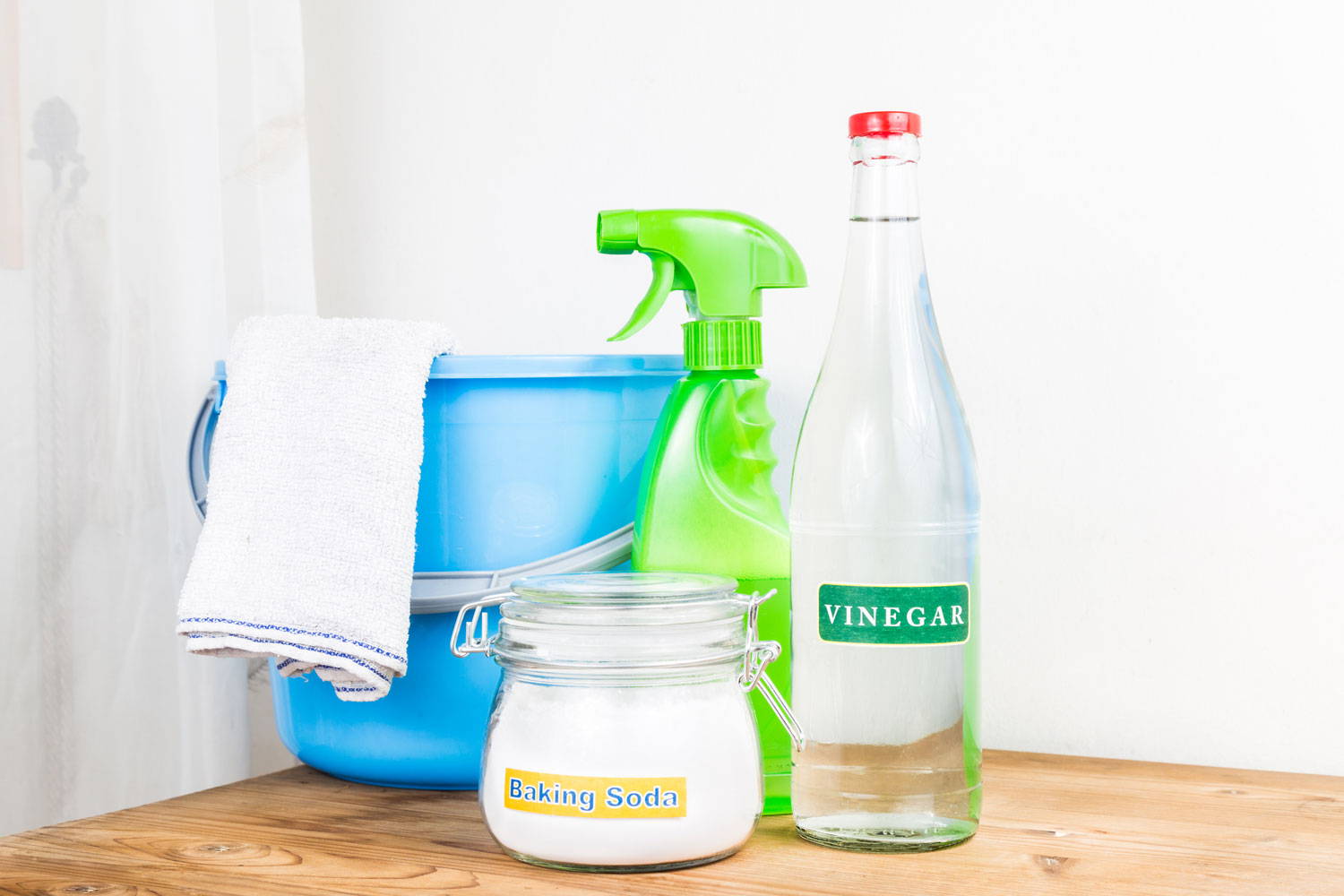 ECO FRIENDLY CLEANING PRODUCTS
Dr. Bronner's Castile Dish Soap
A sustainable home classic,Dr. Bronner's castile soap is certified organic, biodegradable, vegan, non-GMO and non-toxic. And the best part is you can use it for almost any cleaning purpose in the home including brushing your teeth!
Savon de Marseille Big Soap Block
If you want an elegant statement in your kitchen that shows your commitment to eliminating plastic bottles, we recommend theSavon de Marseille Original Olive Oil soap block. The company has a soap making history that extends back to 1688. This heavy chunk of soap will fit nicely on a marble slab and you can simply sponge off enough suds to use for your hand-washed dishes.
One of the next best alternatives to lemon and vinegar for cleaning the counters in your home isPuracy's multi-purpose surface cleaner. Thenatural, hypoallergenic, non-toxic, vegan, gluten-free and biodegradable surface cleaner has a lot going for it.
Dropps laundry detergent pods
Dropps laundry detergent pods solve the packaging dilemma of having to purchase plastic when you buy laundry detergent. The pods are made of biodegradable membranes that dissolve after one month in river water downstream from your wash. Your delivered order comes in a cardboard box, showing the company's commitment to offering a plastic-free cleaning solution.
The Soap Works laundry powder
This natural, effective three-ingredient laundry powder byThe Soap Works, based in Canada, comes in a paper bag. This gives it an old-fashioned feel and it allows you to ditch the plastic bottle or bag that most laundry detergent comes in.
Grab Green Toxin-Free laundry detergent pods
Another favored laundry solution, which comes in a lightweight plastic bag rather than a plastic bottle, areGrab Green's laundry detergent pods, which greatly minimize your exposure to harmful chemicals. They come in a variety of scents ranging from chamomile to rose petal, or you can opt for the classic scent.  
Cora Ball Microfiber Plastic collector -
Today's most common clothing items are filled with synthetic fiber, which send plastic microfibers into our water supply. A helpful solution to prevent this issue is theCora Ball, which you can drop into your laundry machine as you wash your clothing. The Vermont-based company created its user-friendly ball to cut down on microfiber pollution, and independent studies show it works. The Cora Ball catches 26% of the microfibers from flowing down the drain.  
If you want to replace your fabric softener with a non-toxic, minimal alternative that's fun to collect and use, try organic wool dryer balls. Pop them into your dryer and your clothes will come out feeling cozy and soft. Seattle-basedSoaring Heart Natural Beds sells wool balls in packs of two, four, six or twelve.
Air drying your clothes is an excellent way to cut down on unnecessary energy usage. Foldable drying racks are an easy
solution because they can easily be stored and stowed when you're done drying your laundry.
ECO-FRIENDLY KITCHEN UTENSILS AND SUPPLIES
Stainless steel straws are the best alternative to polypropylene-based plastic straws, which as you've seen, get stuck up turtle's noses. By swapping a durable reusable straw for single-use plastic straws, you could stop an average of about 580 straws per year from going into the landfill. Stock your kitchen with theHealthy Human five piece travel set so you can take them on the go to share with your family or friends.
Bambu organic bamboo utensil set
Have you ever noticed how plastic serving spoons and spatulas can easily burn on your stovetop and melt into your food if you're not careful. Well, an eco-friendly solution to this issue is to swap them with organic bamboo alternatives. This affordableBambu USDA certified organic bamboo utensil set is the perfect starter kit to eliminate plastic in the home.  
Epica stainless steel countertop compost bin
Have you ever felt guilty about the banana peels and cucumber skins you throw away? Fret no longer, because you can easily compost at home starting with a countertop compost bin in your kitchen.Epica's stainless steel compost bin is the best plastic-free design for style and price.  
Green Earth compostable food scraps bags
These GMO-free plant starch-based beauties are fully compostable both at home and in the trash. That beats many biodegradable plastic claims, because those materials often need commercial composters to break down. UseGreen Earth compostable bags in your countertop compost bin to keep your kitchen fresh and clean.
Coffeesock reusable coffee filters
Austin-basedCoffeesock makes coffee filters are made of organic cotton and they're reusable for up to a year. Coffeesocks are designed for all different brewing systems and dimensions and they filter coffee to perfection. Try them as an excellent waste-reducing swap for single-use filters.
Bloom and Give Fairtrade Organic Chef's Towels
Imagine you lived in a world where even your kitchen towels had handmade artisan-quality weaving with the finest threads of organic cotton. This is the world you enter when you purchaseBloom and Give's Organic Cotton Chef's Towels, made following fair trade principles. Use them to eliminate single-use paper towels and learn to treasure even the simplest household items.
Reynold's 100 percent recycled aluminum foil
Choosing items made with recycled material improves recycling for all. Next time you purchase aluminum foil for your baking needs, opt forReynold's 100 percent recycled aluminum foil.
Cuppow canning lid sippers
Want to reuse your canning jars as child-proof sippers or on-the-go drinking cups? WithCuppow's canning jar drinking lids, you can. They fit easily onto canning jars of all sizes. They're made from recycled materials and they come with a lifetime warranty.
Redecker wooden brush with removable head
Redecker's classic cleaning brushes are made of all-natural materials. Thiswood-handled brush with a removable head has horse hair bristles, perfect for washing dishes. You can also replace just the head of the brush if it wears out.  
Healthy Human bottle brush set
Every sustainable kitchen needs bottle brushes for those hard-to reach crevices in your reusable bottles. OurHealthy Human multi-purpose 3-piece bottle brush set covers all the bases without using any plastic.
Copper scrubbers clean tough stains or burns without harming your dishware. Yet, the most common commercial scrubbers come wrapped in plastic.Redecker's copper scrubbers comes in natural biodegradable paper packaging.
Life Without plastic stainless steel ice cube tray
One of the most frustrating parts about plastic ice cube trays is having to toss them when they break. Astainless steel ice cube tray design by Life Without Plastic features an easy-release handle that removes the ice cubes by lifting the dividers. Ice cubes just got easier.
SUSTAINABLE FOOD STORAGE AND PACKING SOLUTIONS
Healthy Human reusable water bottle
If you swap just one thing in your entire kitchen, make it a reusable water bottle. This one item will cut down on an average of about 364 water bottles per person each year. OurHealthy Human Stein water bottles offer a lightweight, insulated durable stainless steel design that should never leave your side.  
Bee's wrap beeswax food wraps
Bee's wrap has designed an incredible alternative to single-use plastic wrap. It's a food wrap that hugs and seals fruit, vegetables, bowls and sandwiches thanks to a design made of organic cotton, beeswax, jojoba oil and tree resin. The clever food wraps can be rinsed and continuously reused.
Lunchskins reusable plastic-free sandwich bags
Lunchskins come in adorable whale designs that remind you why you bought the product: there's too much plastic in the oceans.Lunchskins' reusable plastic-free sandwich bags are made of lightweight fabric that's dishwasher safe, so you can use them for years to come. They're also great containers for other snacks, too.
Ecobags reusable produce bags
Ecobags literally has your entire trip to the grocery store covered. Thankfully, not covered in plastic, but in fabric, mesh and other reusable materials. Search their entire inventory for wonderful solutions to tote to and from the grocery aisles.
LIfe Without Plastic stainless steel containers
The retro-vibe ofLife Without Plastic's stainless steel containers makes us swoon. The airtight containers come in a variety of shapes and sizes for the next time you need a potluck, portable lunch or leftovers container. The concept came from a company with its entire inventory devoted to eliminating plastic by making fun-to-use and reuse kitchen wares.
ENVIRONMENTALLY FRIENDLY BEAUTY AND BATH PRODUCTS
Ethique shampoo and shaving bar
As someone who craves minimalism, the beauty of two-for-one beuaty bars is fantastic. Not only doesEthique's shampoo and shaving bar make plastic unnecessary for the shower, it froths up into a delightful lather that can cover you head to toe.  
What if you could cover all your shower needs with one bar that comes in packaging straight out of a Wes Anderson movie? Look no further thanAkamai's 3 in 1 bar for washing, shaving and shampooing. It's a very affordable, certified organic, non-GMO, Vegan product, perfect for the minimal bather.
More like medicine in appearance than toothpaste,Bite Toothpaste Bits are a great alternative to the pervasive plastic tube that toothpaste usually comes in. They're all-natural pellets that you can crunch up in your mouth and then scrub into your teeth with your toothbrush. Plus, they come in plastic-free packaging: a sleek glass jar with a metal lid.
David's natural toothpaste
David's natural toothpaste gives you all natural, all American teeth cleaning goodness in a recyclable metal tube. The only part that can't be recycled is the plastic cap, but the company's sustainable purpose helps seal the deal.
Meow Meow Tweet deodorant stick
We give two thumbs up toMeow Meow Tweet for its deodorant stick. It has adorable biodegradable packaging, delightful scents (lavender bergamot and eucalyptus lemon) and natural ingredients. You can't go wrong with this fun-filled treat for your pits.
Humble Brush bamboo toothbrush
Even though it would be great if the bristles weren't plastic,Humble Brush's vegan, biodegradable, bamboo toothbrush does away with the tiresome plastic toothbrush handle. We can't wait until they solve the riddle of the bristles.
Dental lace: biodegradable, refillable dental floss
I doubt any other dental floss brand could get away with calling itself "fashionable." But the refillable glass and metal canister that houses this biodegradabledental floss by Dental Lace seriously looks good.
One of the reasons that so many eco-friendly products appear "retro" is because the materials and designs we used before plastic came along were quite effective already. They just weren't disposable and cheap, but now we understand the consequences of that dead end street. Now's a great time to go back to thestainless steel safety razor. The landfills will thank you.
Avasol reef-safe sunscreen stick
Scientists have found that the active ingredients of most traditional sunscreens harm coral reefs. The problem is so prevalent that both Hawaii and India have banned most sunscreens, allowing only reef-safe brands. The good thing aboutAvasol is that it offers a reef safe sunscreen in plastic-free packaging, so you won't harm the ocean with plastic waste, either.
For women who want to live a zero waste life, nothing is more irritating than the products designed with plastic for our periods.Lunette offers a BPA and chemical free menstrual cup made of medical grade silicon. It will keep your body and the environment healthy.
THINX organic cotton period underwear
Not ready for a menstrual cup, but still don't want to use so much plastic when your period rolls around? You're in luck.THINX sells period panties that don't contain all natural organic cotton that keep the flow under control.
Who Gives A Crap recycled toilet paper
Do you ever wonder how many trees it takes to supply your toilet paper. WithWho Gives A Crap recycled toilet paper, you can cut back on tree-cutting and close the loop on toilet paper.
Remember that the story of a product's sustainability goes way beyond its eco-friendly ingredients. These eco-friendly cleaning, home and beauty products cover all the bases with natural ingredients, biodegradable or reusable packaging and companies that support sustainability behind the scenes.
When you receive your Healthy Human reusable bottle, you'll notice that no plastic was used to package our product. We keep a firm commitment to keeping our products as safe and plastic-free as possible without sacrificing style. Browse our tasteful

Curve water bottle designs

and find one that fits your personality.
Your small changes add up.
Get the best deals, tips and blog updates for your healthy, sustainable lifestyle.
Join the 11,000+ Healthy Human Life
newsletter subscribers in our list.
Akamai Site. (2019). 3-in-1 Bar. Retrieved July 26, 2019 fromhttps://www.akamaibasics.com/products/3-in-1-bar.
Amazon Site (2019). Green Earth Compostable Biodegradable Bags. Retrieved July 26, 2019 fromhttps://www.amazon.com/Green-Earth-Compostable-Biodegradable-Thickness-Certified/dp/7810852841.
Amazon Site. (2019). Epica Stainless Compost Gallon Charcoal. Retrieved July 26, 2019 fromhttps://www.amazon.com/Epica-Stainless-Compost-Gallon-Charcoal/dp/B00AMNCYNQ.
Amazon Site. (2019). Redecker Horsehair Bristle 2 Inch Beechwood Brush. Retrieved July 26, 2019 fromhttps://www.amazon.com/Redecker-Horsehair-Bristle-2-Inch-Beechwood/dp/B00V3HWNNG/ref=sr_1_1?crid=3KT428X4IL1AM&keywords=redecker+dish+brush&qid=1564152480&s=gateway&sprefix=redecker%2Caps%2C524&sr=8-1.
Amazon Site. (2019). Redecker Non-Abrasive Appliances. Retrieved July 26, 2019 fromhttps://www.amazon.com/Redecker-Non-Abrasive-Appliances-Auto-Parts-Netherlands/dp/B07HYZ32R4/ref=pd_lpo_sbs_201_t_2?_encoding=UTF8&psc=1&refRID=8D5REKH50STWQHCP8EWV.
Avasol Site. (2019). Retrieved July 26, 2019 fromhttp://avasol.com/products.htm.
Bambu Home Site (2019). Organic Essentials Utensil Set. Retrieved July 26, 2019 fromhttps://www.bambuhome.com/products/organic-essentials-utensil-set.
Bee's Wrap Site. (2019). Retrieved July 26, 2019 fromhttps://www.beeswrap.com/.
Bite Toothpaste Bits Site. (2019). Retrieved July 26, 2019 fromhttps://bitetoothpastebits.com/.
Bloom and Give Site (2019). Organic Chef's Kitchen Towels. Retrieved July 26, 2019 fromhttps://www.bloomandgive.com/products/organic-chefs-kitchen-towels-set-of-2.
Coffee Sock Site (2019). Retrieved July 26, 2019 fromhttps://coffeesock.com.
Cora Ball Site. (2019). Retrieved July 26, 2019 fromhttps://coraball.com/.
Cuppow Site. (2019). Retrieved July 26, 2019 fromhttps://cuppow.com/collections/cuppow.
David's USA Site. (2019). Our Toothpaste. Retrieved July 26, 2019 fromhttps://davids-usa.com/pages/our-toothpaste.
Dental Lace Site. (2019). Retrieved July 26, 2019 fromhttps://www.dentallace.com/.
Doctor Bronner Site. (2019). Retrieved July 26, 2019 fromhttps://www.drbronner.com/.
Dropps Site. (2019). Laundry Detergent Pods. Retrieved July 26, 2019 fromhttps://www.dropps.com/collections/laundry-detergent-pods.
Ecobags Site. (2019). Retrieved July 26, 2019 fromhttps://www.ecobags.com.
Ethique Beauty Site. (2019). Tip to Toe Shampoo and Shaving Bar. Retrieved July 26, 2019 fromhttps://ethiquebeauty.com/products/tip-to-toe-shampoo-shaving-bar.
Grab Green Home Site. (2019). Laundry Detergent. Retrieved July 26, 2019 fromhttps://grabgreenhome.com/collections/laundry/Laundry.
Healthy Human LIfe Site (2019) Stainless Steel 5 Piece Travel Set. Retrieved July 26, 2019 fromhttps://healthyhumanlife.com/collections/straws/products/stainless-steel-straws-5-piece-travel-set-1.
Healthy Human LIfe Site. (2019). 3 Piece Bamboo Brush Water Bottle Cleaning Set. Retrieved July 26, 2019 fromhttps://healthyhumanlife.com/collections/accessories/products/3-piece-bamboo-brush-water-bottle-cleaning-set-1.
Life Without Plastic Site (2019). Set of 5 Nestable Stainless Steel Round Airtight Watertight Containers. Retrieved July 26, 2019 fromhttp://lifewithoutplastic.com/set-of-5-nestable-stainless-steel-round-airtight-watertight-containers-small-medium/.
Life Without Plastic Site (2019). Stainless Steel Ice Cube Tray. Retrieved July 26, 2019 fromhttp://lifewithoutplastic.com/stainless-steel-ice-cube-tray/.
Lunchskins Site. (2019). Blue Whale 2 Pack Bag Set. Retrieved July 26, 2019 fromhttps://www.lunchskins.com/collections/bext-sellers/products/blue-whale-2-pack-bag-set.
Lunette Site. (2019). Retrieved July 26, 2019 fromhttps://www.lunette.com.
Meow Meow Tweet Site. (2019). Deodorant Stick. Retrieved July 26, 2019 fromhttps://meowmeowtweet.com/products/deodorant-stick?variant=21773063300.
Parker, L. (2018, December 20). Fast facts about plastic pollution.National Geographic.Retrieved fromhttps://news.nationalgeographic.com/2018/05/plastics-facts-infographics-ocean-pollution/.
Puracy Site. (2019). Natural Multi-Surface Cleaner. Retrieved July 26, 2019 fromhttps://puracy.com/products/natural-multi-surface-cleaner.
Pure Soap Works Site. (2019). Laundry Soap Powder. Retrieved July 26, 2019 fromhttps://www.puresoapworks.com/product/laundry-soap-powder/.
Reynolds Kitchens Site (2019). Recycled Aluminum Foil. Retrieved July 26, 2019 fromhttps://www.reynoldskitchens.com/products/aluminum-foil/recycled/.
Savon De Marseille Site. (2019). Retrieved July 26, 2019 fromhttps://savondemarseille.com/.
She Thinx Site. (2019). Retrieved July 26, 2019 fromhttps://www.shethinx.com/collections/cotton-period-panties.
Soaring Heart Natural Beds Site. (2019) Organic Wooly Balls. Retrieved July 26, 2019 fromhttps://soaringheart.com/products/organic-woolly-balls.
The Humble Co. Site. (2019). Retrieved July 26, 2019 fromhttps://thehumble.co.
Who Gives a Crap Site. (2019). Retrieved July 26, 2019 fromhttps://au.whogivesacrap.org/.
Zero Waste Store Site. (2019). Long-handled Safety Razor with 10 Free Blades. Retrieved July 26, 2019 fromhttps://zerowastestore.com/products/long-handled-safety-razor-with-10-free-blades.