Health and Wellness Products You Must Have for 2021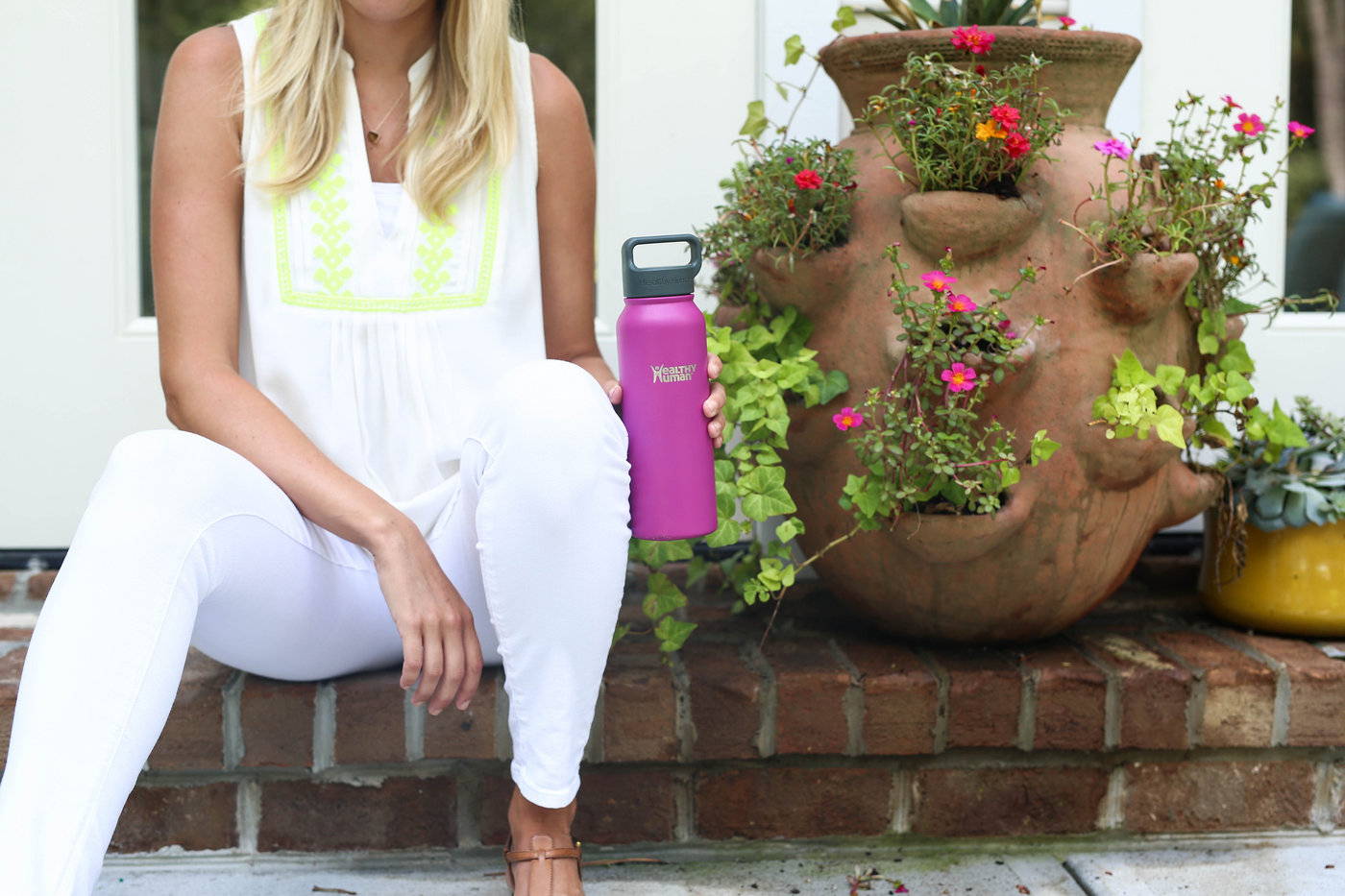 It's often hard to navigate what to buy that will benefit your life in more ways than one, so we've pulled together a list of our favorites. We hope you'll love these health and wellness products that promote healthy living for your mind, body and spirit. Each of these wellness products will help you keep balance in your life as you transition into a new year.
Products for health and wellness you'll love this year
Self-Care: A Day and Night Reflection Journal
Record your reflections on how you felt, what you ate and how well you slept for 90 days with this top-rated self-care journal. You'll be surprised by how much turning your intentions inward will help you improve your life and feel well. If you love this journal, be sure to check out the other themed reflection journals by the same brand for gratitude, recharge, meditation and mindfulness.
Healthy Human Cruiser Tumbler
Treat yourself to a Healthy Human Cruiser tumbler in a color that matches your personality. These tumblers help you stay hydrated throughout your busy day. You can slide them into car or stroller cup holders, too. They're perfect for taking drinks with you wherever you go.
Fit Simplify Resistance Loop Exercise Bands
Add a fitness band or two to your indoor workout with these resistance loops. You can easily slide them around your legs, wrists or ankles to add more intensity to your workouts routines. This set comes with five different resistance levels so you can gradually increase the tension of the band and improve your strength. They're great additions to repetitive exercises like push-ups, squats, and stretches.
Cooling Soapstone Eye Orbits
Relieve puffy or tired eyes after too much screen time with these relaxing eye weights made of 100% Finnish soapstone. Simply cool them in the refrigerator before using and then take a pause from your busy day by closing your eyes and cooling off the tension with these eye orbits.
Pursonic Essential Aromatherapy Oils set
This wonderful starter pack of 8 different 100% pure essential oils will help calm your senses and bring you relaxing aromatherapy benefits. The pack includes eucalyptus, lavender, tea tree, mandarin, lemongrass, orange, wintergreen and peppermint oils.
Physician's Choice 60 Billion Probiotic
Probiotics are a key ingredient to gut health and they impact your overall wellbeing in numerous ways, These Physician's Choice Probiotics offer excellent benefits that will help your digestion, immunity and more.
Healthy Human 32 oz Stein Vacuum Insulated Water Bottle and Sling
Stay hydrated with our durable 32 oz vacuum insulated water bottle and carrying sling. Daily hydration is key to improving your concentration, mood, overall health, sleep and even your skin's appearance. Enjoy all of these benefits by drinking regularly from a Healthy Human water bottle. Combining it with a water bottle sling makes it easy to carry large quantities of water with you everywhere.
Tranquility Weighted Blanket
Weighted blankets are super popular right now because they help your body relax and sink into a deep sleep quickly. Try this affordable weighted blanket for getting a good night's rest.
Happy Energy Sunlight Lamp
For those dark winter days covered in clouds, energize your senses with natural sunlight from this cute circular lamp. The energizing boost of light will help you stay focused and positive throughout the day.
Eco-friendly Mandala Cork Yoga Mat
Looking for a durable yoga mat made of sustainable natural materials? This Mandala Cork Yoga Mat combines sustainable cork and rubber into a flexible, long-lasting yoga mat with an attractive mandala design.
Yes4All Kettlebells
If you've been spending too much time sitting lately, you could probably benefit from quick kettlebell workouts throughout the day. Swinging kettlebell weights helps you improve your strength, especially along your sides and core, which grows weak from sitting. You'll immediately notice a difference.
Levoit Air Purifier
Clean the air in your home by removing pollen, smoke particles, dust and mold with this Levoit Air Purifier. It's a great way to clean your home from the unwanted irritants that can cause subtle challenges like headaches and stress.
We hope this list covers all of your needs from self-care to wellness to fitness and health.
Enjoy the start of your new year!
HEALTHY HUMAN PRODUCTS MENTIONED
16oz Stein Bottles
Select Options  
21oz Stein Bottles
Select Options  
32oz Stein Bottles
Select Options  
12oz Cruiser Tumbler
Select Options  
20oz Cruiser Tumbler
Select Options  
32oz Cruiser Tumbler