Craving Sweets? Here are 22 Healthy Sweet Snacks to Satisfy your Sweet Tooth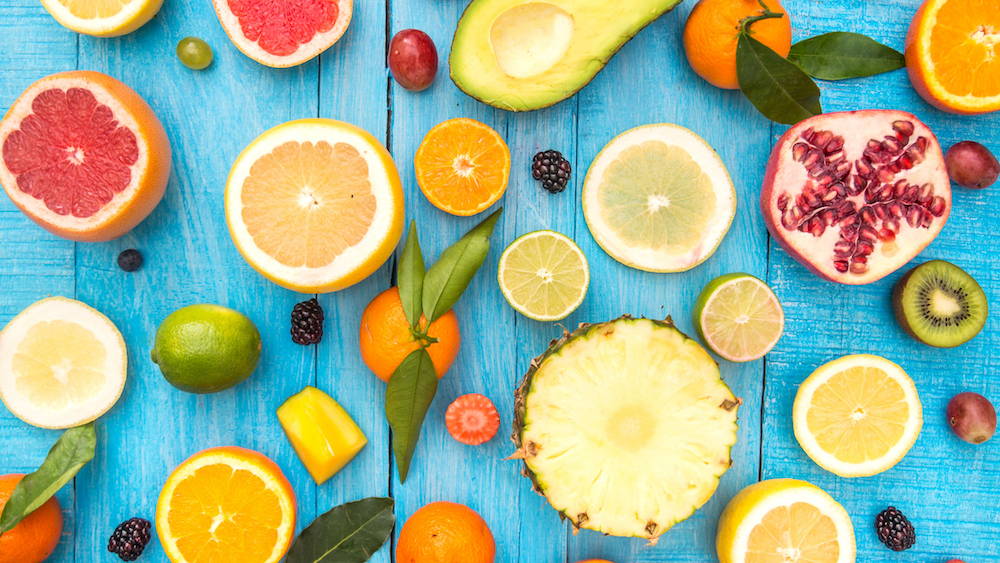 We've all done it: sneak a cupcake, secretly indulge in a chocolate bar, or simply down a bag of candy just to feel like a kid again. And now that the holidays are coming up the temptation to avoid unhealthy sweet snacks is going to be bigger than ever.
We all know that these snacks can overload our diets with sugar, carbs and calories. Did you know you can get the same satisfaction without the health disadvantages? In this list we provide a wide range of ideas for you to make, shop for and find at your local grocery store.
Why do we crave sweets?
Sweet temptations are not always a bad thing, but there's no way to know unless you pause to investigate. Don't just try to make them go away by reaching for the nearest cookie. Instead, try to understand the underlying source of the signals your body is sending you.
Though they may seem similar, not all sugar cravings are alike. Oftentimes they are signals that our bodies lack key ingredients, and they can be triggered by eating too much of different types of food. Let's take a look at a few of these scenarios.
Too much salt - Desiring sweets may mean you had an excess of salt, which tricks your body into thinking it needs sugar to balance it out. Instead, consider drinking more water. Our Healthy Human Stein vacuum-insulated water bottles make drinking your daily water intake easy.
Blood sugar imbalance - The most obvious scenario is you lack sugar. If you have a low blood sugar spike, you'll feel you are in desperate need of sweets. It's fine to eat sweets in this case, but choosing a healthy option like fruit rather than soda, which has too much sugar, will help keep your body in balance.
Magnesium - Chocolate cravings mean you might lack magnesium. Magnesium is a key electrolyte that helps our muscle and nerve functions and regulates our bodies in various other ways. Chocolate is not the only way to replenish this nutrient, however. Many nuts like almonds, cashews and peanuts are great low-sugar alternatives to chocolate that will satisfy your appetite.  
Poor nutrition - Sometimes eating lots of carbs can also make you crave something, and you might habitually lean towards sweets, when in fact something with protein and fat would satisfy you more.
Strong associations - You may have an emotional attachment to sweets. Think of how holidays and sweets go together. These are usually warm, welcoming times which give you fond memories of celebrating with family. In this case, recognizing the psychological link is the first step and then appreciating your craving in moderation.  
Artificial sweeteners - If you're trying to count calories or lower your sugar intake, you may feel that artificial sweeteners will help you. Unfortunately, they have negative side effects, because they actually intensify our cravings because they don't satisfy the underlying nutritional need our bodies crave. This can lead to poor diet choices out of desperation.
Whatever the reason you love sweets, here is a list of great healthy snack options. Depending on your diet needs, we've found sweet foods in a variety of categories to help you count calories and carbs or reduce your sugar or fat intake. You'll also find options to substitute your favorite sweet things with a healthier alternative and plenty of options that could make candy jealous.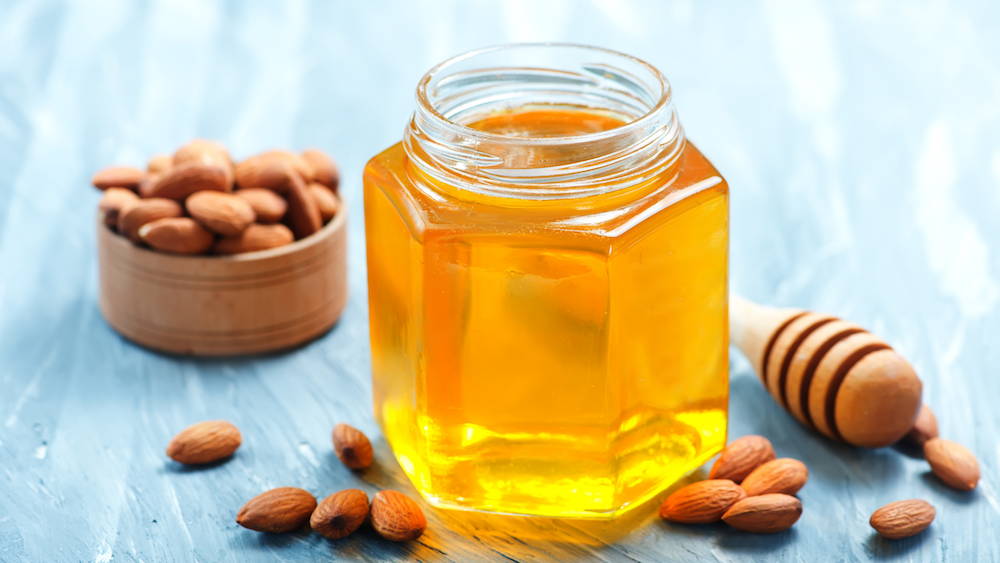 22 Sweet, Healthy and Snack-able Treats
1. Fresh fruit is great for a low calorie snack

If you find yourself wishing you had a large fruit tray to snack from, you have nothing to worry about. Craving fruit is a normal and healthy need, because it signals that your body needs some vitamins and nutrients and it knows where to find them. Fruit gives you so much more than unrefined sugars, it improves the balance of electrolytes and even helps you hydrate when you eat it. Here are some options that won't break the calorie bank.
One kiwi has about 42 calories.

One apple has 50 calories.

Half a cup of blueberries contains 40 calories.


Watermelon has about 40 calories per cup.
2. Ghirardelli Dark & Sea Salt Caramel Chocolate Squares
Sweet and salty at the same time, these square-shaped delights by Ghirardelli only have 70 calories per square. The contrast of smooth caramel with bitter chocolate is a winning combo. Don't feel guilty if you snack on one between meals.
3. Nature's Bandits Organic Fruit and Veggie Stix
These dried organic fruit and veggie blends offer nutrition while satisfying your sweet tooth. One pouch of the Mixed Berry and Apple flavors of these Stix has just 50 calories, so you can count your calories while getting added Vitamin A, C and Iron.
4. Sunmaid Raisins Mini-snacks

This timeless classic snack of dried organic grapes offers the perfect jolt of sweetness to your day. Pop a pack into your purse and carry it with you for emergencies. You'll only consume 45 calories per box.
5. Hershey's Milk Chocolate Kisses with Almonds

Hide them in your desk, stash them in your pockets, or gift them to a friend. Not just one, but two Hershey's Kisses with almonds have 47 calories. The almonds help balance the sugar with a touch of protein, too.
6. Enlightened Frozen Hot Cocoa

These sweet treats bring you that smooth cocoa flavor with chocolate chips and marshmallow swirls in a cold ice cream bar. Enjoy this as a snack that has only 90 calories, 6 grams of sugar and 2.5 grams of fat.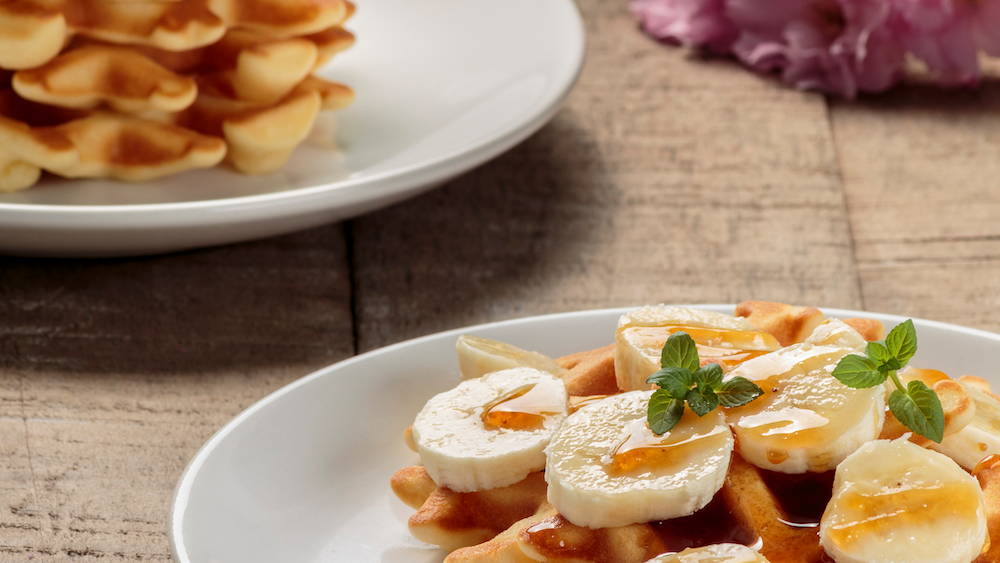 7. SmartSweets Sour Blast Buddies

Do you love sour candy, but don't want to eat loads of sugar? If so, try these delicious plant-based snacks which bring you a variety of flavors: berry, blue raspberry, lime, lemon and orange. One pack contains 3 grams of sugar, 100 calories and 13 grams of fiber.   
8. Siggi's No Sugar Added Cups in Raspberry and Apple

Try a cup of Icelandic "skyr" yogurt for a sweet but tart snackable treat that you can spread on a cracker. These fruit flavored raspberry and apple cups contain 4g of sugar, 90 calories and 11 grams of healthy protein.
9. DIY peanut butter and banana topped waffles

Natural peanut butter can have as little as 1g of sugar per serving and half a banana will just add 6 more grams. Spread the peanut butter over low-sugar waffles and top with slices of banana. These sweet foods are hearty if you're hungry and craving substance.
10. Cottage cheese, fruit and honey

Cottage cheese might not be the first thing you think of for sweet treats, but it provides a tasty base to make a healthy low sugar snack. Add some fruit of your choice and drizzle with honey.
11. Granola made with maple syrup

Follow this healthy granola recipe for a no-added sugar snack made with real maple syrup. The nuts and oats provide excellent nutrition to help you power through your day, while using maple syrup keeps it sweet, but with much less sugar.
12. Vegan caramel sauce topper for snacks

Another great way to make your snacks a little bit sweet without so much sugar is this vegan caramel sauce. It's made with real maple syrup, almond butter, coconut oil and added flavoring to your taste. One serving contains 8.2 grams of sugars, but you can use as much or as little as you prefer.  
Take your smoothie with you.
Our Cruiser tumblers make sweet drinks portable with their lid and metal straw.
13. Lemon Bliss SkinnyDipped Almonds

Delicious almonds coated in a lemon yogurt coating with a zesty lemon bite. The flavor is a fun alternative to chocolate for a sweet snack. One serving, containing about 16 almonds gives you 12g of carbs, or 4% of your average daily needs.
14. Kind Nuts and Spices Bar

These low carb snack bars are also great if you need a low sugar sweet snack with. They contain 16 grams of carbs and 5 grams of sugar. You'll be able to choose from six different interesting flavors: caramel almond and sea salt, dark chocolate mocha almond, Madagascar vanilla almond and more.
15. Phat Fudge

Phat fudge is a dream come true for snacking sweetly while lowering your carb intake. It's a tahini based squeeze tube that is dairy and gluten free. It's also paleo- and keto-friendly. One serving contains just 6 carbs or 2% of your daily intake requirement and just 2g of sugar.  
16. Snickerdoodle Hummus from Delighted by Target

This one's kind of a curve ball, but here is a sweet snackable hummus blend with just 8 grams of carbs. Spread it on toast, or dip carrots in it and you'll enjoy a healthy, hearty and sweet treat. It's vegan, gmo-free and gluten free.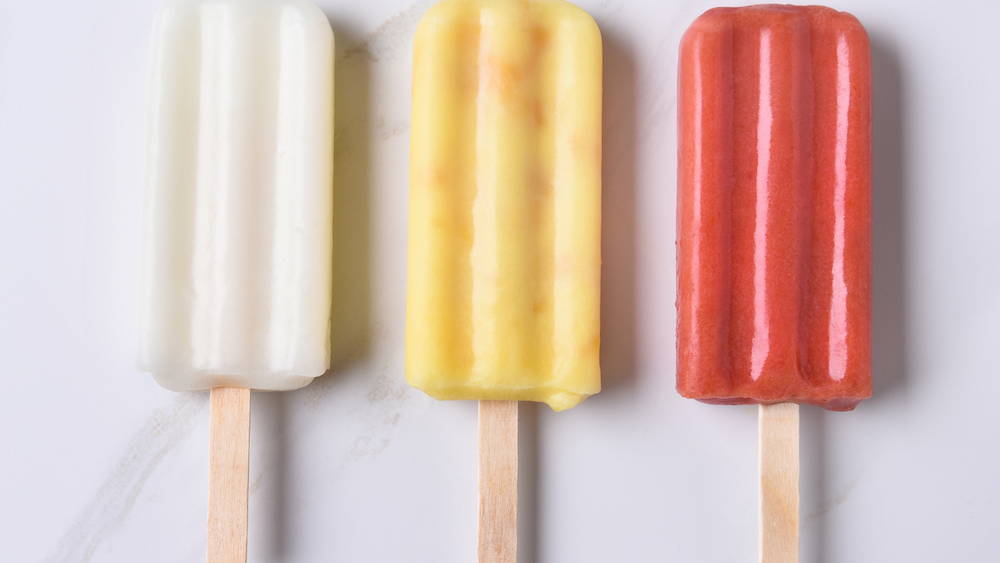 Low fat sweet foods for snacking
17. Smashmallow Cinnamon Churro

This is just the sweet thing you didn't know you wanted to snack on but you do. It's a marshmallow cube covered in cinnamon and sugar to taste like a churro. Pop one in your mouth for a sweet craving and enjoy the tasty snack without worrying. One serving has zero fat and just 100 calories.
18. Homemade Ice poppers

Choose your favorite juice. Fill an ice cube tray and insert toothpicks. Once they're frozen, pop them out for tasty, low-fat treats. This refreshing way to enjoy natural juice is great for a midday energy boost.
19. Fresh fruit, no-added sugar sorbet or a fresh fruit smoothie instead of ice cream

Ice cream is a wonderful comfort food, but it's not always the best thing to dip your spoon into for your health. Try replacing it with fresh fruit based smoothie or sorbet so you can cut back on the excess fat and sugar from your diet.
20. Natural, unsweetened cocoa powder or carob as a chocolate substitute

Chocolate is another guilty pleasure that gives you a sugar kick which can throw your appetite off balance. Sprinkle cocoa powder on yogurt or munch on carob instead.
21. Dried fruit or honey-dipped nuts as a candy replacement

Need something bite-sized to nibble on? Don't reach for pieces of candy loaded with refined sugar or high fructose corn syrup. Instead, opt for natural sweets by eating dried fruit or honey-dipped almonds.
22. Whole grain muffins instead of cake

Cake is another recipe designed for a sugar spike when you just need a sugar taste. Instead go for a mildly sweet whole grain muffin which gives you extra nutrition.  
HEALTHY HUMAN PRODUCTS MENTIONED
There's no reason to feel like your sugar addiction is out of control. Just stock your cabinet with the right ingredients and you'll have everything you need to keep your cravings to a dull roar. Don't forget to investigate the source of your sugar cravings so you can improve your overall balance of health and nutrition. You might be surprised what you find out! To go the extra mile you can even consult with a dietitian.
When in doubt, take a moment to rehydrate first, and then see how your body feels. Sometimes hunger and food cravings are our body's way of telling us we're thirsty.