Which is Safer: Tap Water or Bottled Water?
---
Which is Safer: Tap Water or Bottled Water?
---
Is bottled water really better than tap water? Medical professionals say 'no.' Here's why.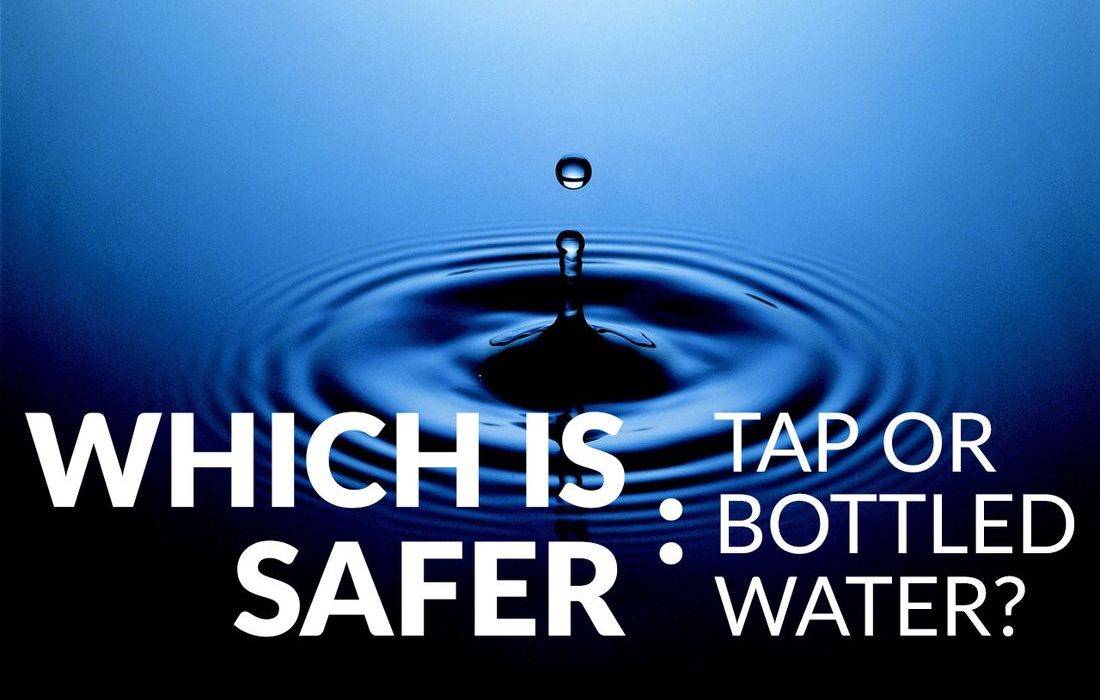 Americans drink more bottled water than people in any other country on the planet. But is bottled water really better than tap water?
We spend about $12 billion on bottled water each year, which accounts for about 10 percent of the global total. And the bottled water industry in the U.S. just keeps growing, even though producing one single gallon costs almost 2,000 times the cost of tap water and twice the cost of a gallon of regular gasoline.  
Cost aside, our bottled water drinking habit results in approximately 50 billion empty water bottles, most of which people do not recycle. The bottles end up in landfills where they do not break down naturally and release toxic chemicals when they finally do decompose. Yuck!
Is bottled water really better than tap water?
If bottled water is so popular despite its cost and environmental impact, it must be better for you than tap water, right?
Most medical professionals agree that, in fact, tap water is much better and safer for you than bottled water.
In fact, when babies are born prematurely and need to rely upon formula for supplemental nourishment, pediatricians working in Neonatal Intensive Care Units (NICUs) recommend avoiding bottled water and mixing formula powder with tap water only. This is because bottled water has the potential to contain bacterial overgrowth.
Why bottled water is not as safe as tap water.
From a lack of regulation to toxins that are in the plastic bottles, studies show that tap water is, hands down, the safer and better option for consumers.
Bottled water regulations
The Food and Drug Administration (FDA) regulates bottled water, and the Environmental Protection Agency (EPA) regulates tap water.
However, the FDA is not required to regulate water that a company has packaged and sold in the same state. This leaves approximately 60 to 70 percent of bottled water free of FDA, or any, regulation.
In 2009, the U.S. Government Accountability Office found that only a "small percentage" of bottled water companies disclose the same amount of information to their customers as municipal water suppliers provide.
Additionally, although the FDA requires bottlers to test regularly for contaminants, the organization considers water a "low-risk" product. This means that the FDA does not inspect bottled water plants every year and considers it the manufacturer's responsibility to ensure that their water complies with laws and regulations.
Regulations do not require bottlers to let consumers know if their water is contaminated. One study showed that about 22 percent of bottled water brands contain chemicals at levels above state health limits. If consumed over years, those contaminates cause cancer and other health problems.
Tap water regulations
Alternatively, although bottled water manufacturers are not required to, the EPA requires cities to disinfect, filter and test tap water regularly.
In 1974 when Congress enacted the Safe Water Drinking Act, the EPA set national standards for drinking water to protect against any health effects that could be caused by any naturally-occurring or manmade contaminants. The agency continuously reviews the standards, which include:
A mandate that the water utilities that serve your home's tap water provide quality reports each year. The reports must include information about levels of contamination and potential health effects.
Regulatory limits on waterborne contaminants.
Chlorine treatment that kills harmful bacteria and some viruses while protecting the water from recontamination.
The addition of fluoride, which helps protect against dental diseases.
Quick tip: Take your tap water to go in a portable insulated water bottle. Read about why stainless steel water bottles are the best for all purposes in our free guide.
Get the guide: How to Choose the Best Water Bottle
Plastic bottles leach chemicals into the water they contain
Do you know what's in your bottled water? The ads make it look so pure! But chances are it contains tons of toxins. Avoid them by drinking tap water from stainless steel water bottles rather than plastic.
The EPA regulates phthalates, which are toxins that leak from plastics and disrupt testosterone and other hormones. After running a successful campaign opposing a proposal that would require them to also test for phthalates, the bottled water industry does not disclose or set a limit on the chemical.
And the longer a bottle sits, the more chemicals it contains. A 2006 study found that the longer water sits in a plastic bottle, the higher the concentration there is of chemicals.
Plastic bottles also contain Bisphenol-A, or BPA, which studies show contains toxins that are harmful to people's health, especially to women and children.
Oh, and if you do drink bottled water, be sure not to reuse it. Plastic bottles release more chemicals and carcinogens the more they are used. They also have the potential to harbor more bacteria the more you use them, especially if you share them with others.
Want to test your water?
If you're still concerned about your local water, why not test it?
Under "right to know" provisions, all tap providers must provide annual quality reports to their customers. You can find your local report here.
If you live in an older house and are concerned that you may be drinking from lead pipes, you can also test your water yourself.
Has there been a chemical fuel spill or leak near your water source? If so, here are some more ways to ensure your water is safe.
If you need help or more information, call the EPA Safe Drinking Water Hotline at (800) 426-4791 for resources and help.
HEALTHY HUMAN PRODUCTS MENTIONED
16oz Stein Bottles
21oz Stein Bottles
32oz Stein Bottles
12oz Cruiser Tumbler
20oz Cruiser Tumbler
32oz Cruiser Tumbler
Upgrade your water: Drink from Healthy Human stainless steel water bottles!
Keep yourself and your family safe by drinking tap water from BPA-free stainless steel water bottles. All of our Healthy Human products are pure food grade and 18/8 stainless steel. They are also vacuum grade, so you can say goodbye to toxins and sweaty, luke-warm or luke-cold beverages all at once!
Stay hydrated. Safely.