10 Affordable Ways to Celebrate Halloween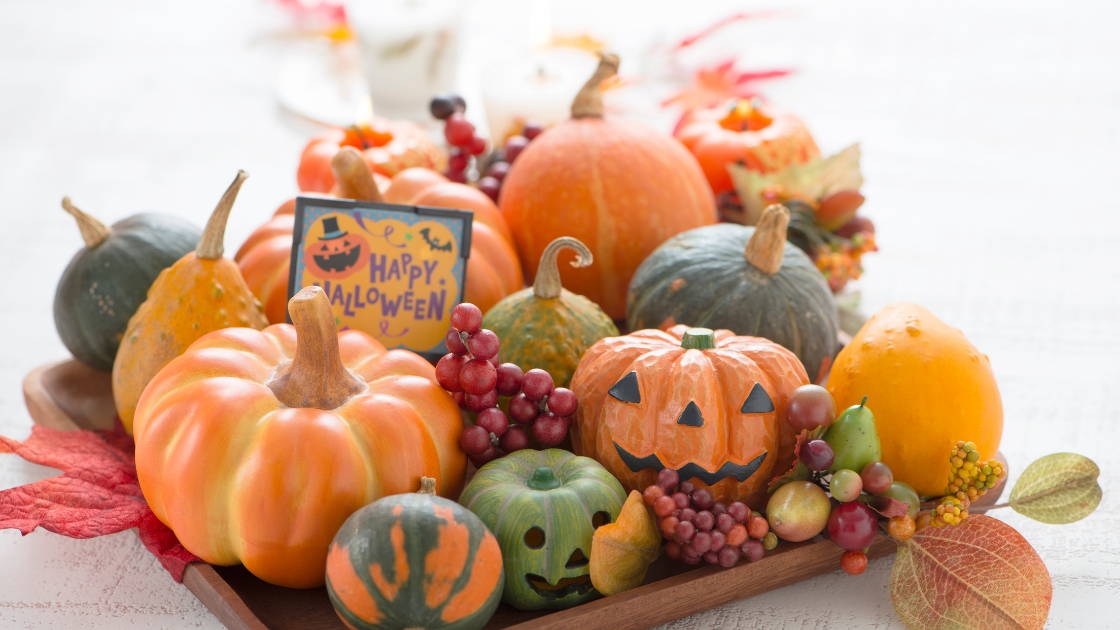 This year, Halloween feels extra spooky, but not for the usual reasons. With a deadly viral disease on the loose, it's scarier to show up to your neighbor's door without a mask than with one on.
However you choose to celebrate, we've come up with some easy, creative ideas to make sure it won't break your budget. We hope you and your kids have a fun time without any added stress or waste to boot!
Old bed sheet mummy - Literally the easiest costume to pull off on a budget, simply cut 4" Stripes of an old white bed sheet, tie or wrap them all over your body over a white t-shirt and leggings, and voila! You're a mummy. You can add dark eye makeup and black lipstick to make the effect a bit more spooky.
Zombie prom queen - Assuming you have makeup at home, you can use dark eye-shadow and smudged lipstick to create the effect of a seriously gruesome zombie by smudging it all over your face. Dress yourself up in a cheap 1990s prom dress from a super cheap thrift store like Savers, Value Village or Goodwill--better yet if it has tears or holes. And that's it! You're ready to go. If you're feeling inspired, add a tiara and corsage into the mix and you'll look great.
Yarn wigs - A spool of cheap yarn from the craft store can go a long way. You can even have fun and work on it together with your child as a project. Yarn wigs can be used to make braids for characters from movies and fairy tales alike.
Create bunches of yarn strands. Tie the middle of each bunch. Then attached them to the crown of an old stocking hat with glue, safety pins or thread. Once you've attached enough hair to cover your child's head, you can cut or braid it into the design you want.  
Homemade face paint - Most kids love the opportunity to have their faces painted. Did you know you can make your own face paint? Another fantastic project to do with your kids, you can create face paint with food coloring, cornstarch, flour, vegetable oil, water and body lotion to create vivid colors that will stay on your child's for the night (and wash off later). Find the instructions here.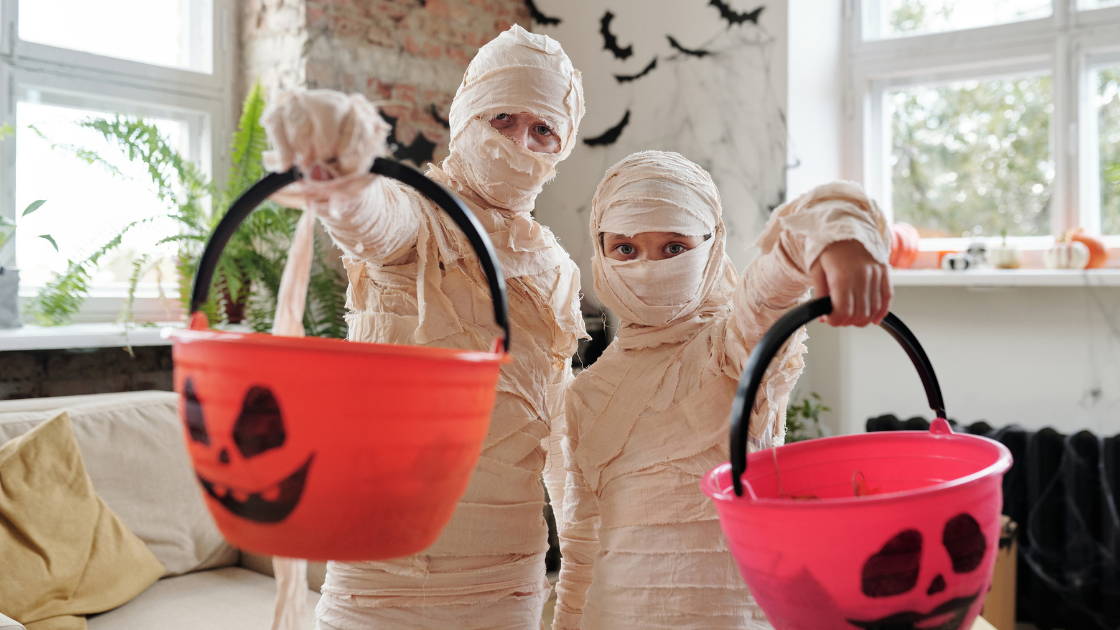 DIY Halloween decorations
Spiderweb wreath - Find three or four thin sticks from your yard of equal size. Bind them in the center with white yarn or twine and glue. Then wrap white yarn around the twigs to create a spider web shape. Decorate your spiderweb with leaves, spiders, insects and bats cut from colored paper. Hang your wreath in your hallway.
Friendly scarecrow - Stuff an old flannel and pair of jeans with sacks of dried leaves or other lawn cuttings to create a scarecrow that sits on your porch. Paint, draw or sew his face and top his head with a sewn hat from scrap fabric. Add patches of different color and suspenders to add charm.
Mason candy jar sign - Paint, draw or attach letters made out of colorful tape or ribbon to the exterior of mason jars to spell a word like "Boo!" or "Treat." Just add one letter per jar, then fill the jars with brightly colored halloween candy. Decorate the lids with burlap, and black and orange yarn or ribbon. Place them on your mantle, windowsill, or use them as a centerpiece for your dining table.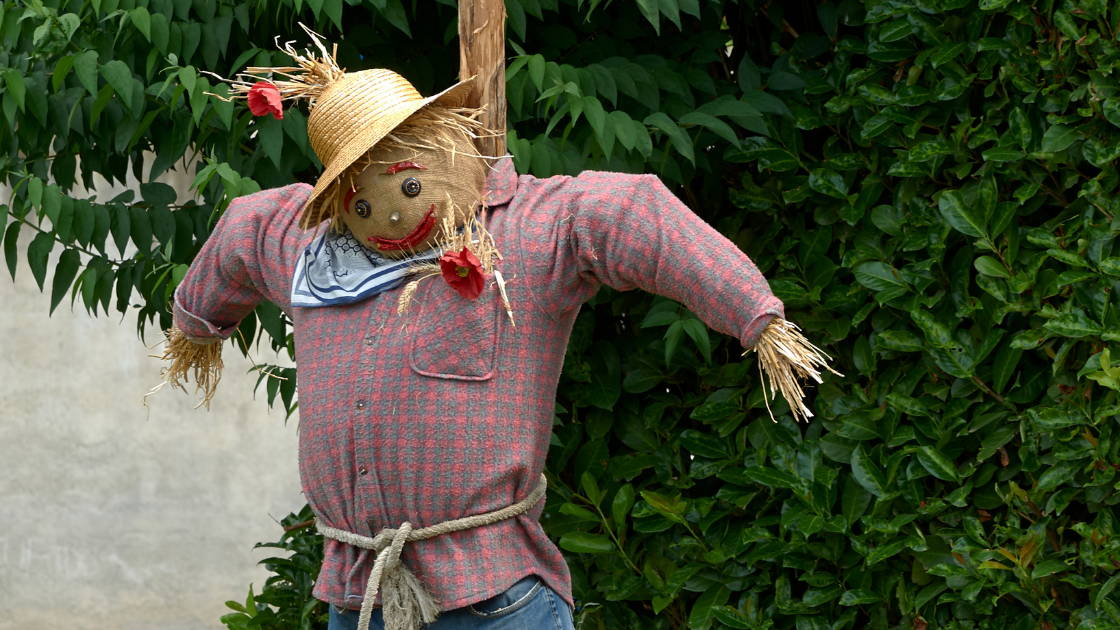 Homemade candy and treats
Old fashioned candy - Don't want to buy lots of candy this year? Make your own! Old fashioned candy recipes can be even more delicious than store bought candy. Try making creamy caramels, hard candy or peanut butter candy at home.
Zero waste pumpkin carving treats - When you carve your pumpkin this year, strive for zero waste by using the stringy guts, flesh and seeds of your pumpkin to bake, cook and roast into snacks and meals. Using each part, you can create pumpkin bread, pumpkin soup and roasted pumpkin seeds. Find the recipes here.
Homemade pumpkin spice latte - Don't waste your cash at Starbucks when you can make your own pumpkin spice latte from scratch at home. Blend your coffee with popular pumpkin spice seasonings like nutmeg, cinnamon and cloves to make a cup of filter coffee. Then heat milk, sugar and pumpkin puree over the stove top until it starts to foam. Pour your milk into the coffee and sprinkle with pumpkin spice. Find the full recipe here.
Drink your pumpkin spice latte from our "Papaya" Cruiser tumbler, perfect for sipping hot drinks this autumn. Purchase one to match your halloween decorations this year!
HEALTHY HUMAN PRODUCTS MENTIONED