25 Fitness Tips from Healthy Human Ambassadors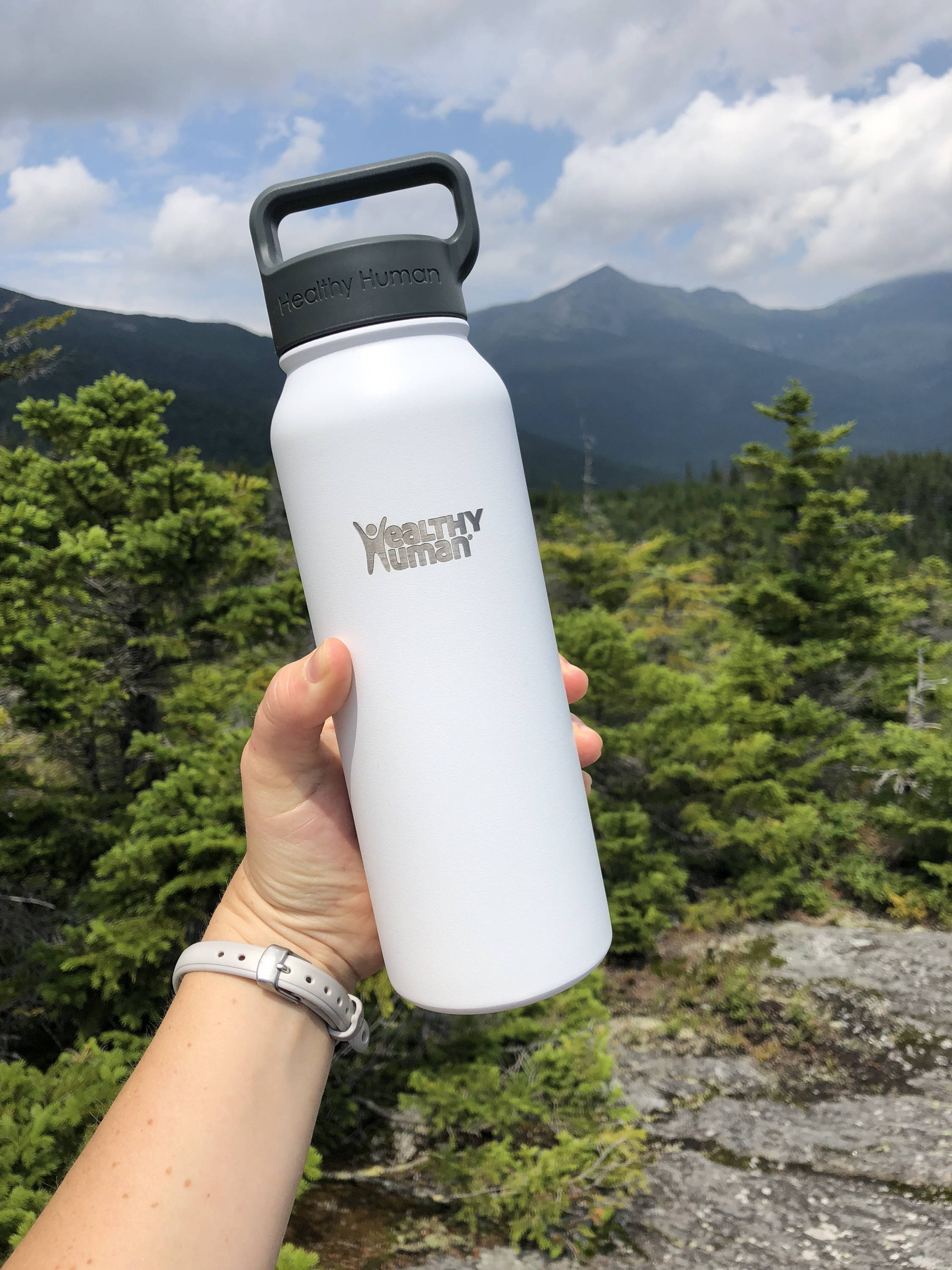 Want to boost your fitness routine with some sound advice? Our Healthy Human Brand Ambassadors have you covered. Here, we've compiled some of our favorite tips, tricks and anecdotes not only to keep you fit and healthy, but also to keep you motivated.
Finding the motivation, humor and personality in what you do comes first. Some days you might wear the wrong shoes or forget to follow your meal plan, and that's ok. As long as you show up and keep going, you'll achieve your goals.
Here are the words of wisdom you've been waiting for. Click on our brand ambassadors' instagram handles to see their original posts.
Our fav fitness tips from #healthyhuman ambassadors
1. Mix up cardio and strength training
"Lately, I've been loving mixing up cardio with strength training. I'll be the first to admit that I'm kind of a cardio kween—I love me a nice longgg run. But sometimes I get sick of the same 'ol routes, so I've found myself opting for shorter runs (2-7 miles vs 5-10), and doing f45 training daily. My favorite thing about #f45training is that no workout is EVER the same."--@kalemepretty 
2. Find the right music
"Hamilton run with @mattymaggiacomo was the perfect first run on my new treadmill. I love that he did more second act songs. I can't wait for more #pelotondigital Broadway Series." -- @runningforpieandcoffee 
3. Get a positive mindset
"Mindset. It is all about mindset.
Sometimes (often) you will hear a coach say it's all in your head or that it's a mental game. Probably because a lot of it is!⁠
Yes you have to put in the hard work and train properly. But if you are already convinced in your head that you can't do it - guess what? That workout may be worse than you had planned. Your race will be tougher than if you believe in yourself. ⁠
So set your mind in a positive place and get ready, prepare and go."--@kbhealthyandfit 
4. Take on a challenge
"307 miles later and the Lake Michigan Challenge is complete! 🏅 I signed up for this challenge at the very end of July just for some extra motivation."-- @moorekr3
5. Join a virtual race
"Racing some virtual races this holiday season." -- @pinkbetsy
6. Remember running is a privilege
"I found my stride when I focused on the fact that running isn't about training and racing ... It's about feeling alive, pushing yourself to the limit and enjoying the great outdoors.
Running is a moment of clarity and gratification. Running owes you nothing. Running is not a chore or punishment. It's a privilege."--@milesandmotherhood
7. Relax--here's why:
"I'm not sure who needs to hear this, but RELAXING IS PRODUCTIVE!"--@breathesweateat 
8. Add some speed workouts
"Started adding speed workouts into my training about a month ago and this is the first time I didn't feel like completely dying!"--@milesahead_worriesbehind
9. Get your nutrition in
"I think nutrition is so important to reaching our health goals. Now that doesn't mean that you can't treat yourself or indulge in your favorite things now and then...trust me I am all for a bowl of ice cream at the end of a rough day. For me the key to good nutrition (or any goal you have really) is mindfulness. Drinking a gallon of water a day and eating mostly veggies is a great way to start on your nutrition journey."--@mallorie.deruyter
10. Be a healthy human
"Get your daily workout in, drink lots of water to rehydrate, be a healthy human!"--@chelefishcreations
11. Learn how to do this awesome chaturanga
"Nope, it's not a snake, sliver or plop— it's CHATURANGA ✨and this is my how to."--@iam.n.i.c.h.o.l.e
12. Stay proud and excited about progress
"Be proud of how far you've come and excited with where you're going."--@nicole.caruso3
13. Show up again and again
"Continue to....Show up. Hold space. Do the work. Abandon perfection. Flirt with curiosity. and for the love of the process, keep coming back."--@rebeccadeans
14. Add some hills into your outdoor training
"A slower 5 miles today because I hit the trails. Trying to get some hills into my marathon training."--@rotig813
15. Never miss a Monday
"#nevermissamonday - started the day with #mbf full body burn and runch! It feels so good to move!"--@sally_raeann 
16. Follow these great instructions for a tree pose
"The most requested after talking about adding some more yoga to my account! Tree pose makes me feel more grounded. Swipe for some tips and tricks that help me."-- @namastay.eating
17. Turn on the light when you put on your shoes!!!
"Some days you just move too fast in the morning and are in the dark. I wondered why my left shoe felt weird....it's not even mine!"--@run.suebarnes
18. Don't let a stumble stop you
"Never let a stumble in the road be the end of the journey"--@lifeoftortiz
19. Make it a colorful workout
"Yes! I like color and the outdoors!"--@brendasrunnning
20. Try this awesome Upper Body Strength Workout Combo
"NEW WORKOUT!! This [DB Upper Body Strength Workout] is a SPICY combination of 3 different circuits which means your mind will be just as engaged as your body the entire time!!"--@definefettle
21. Safety first
"Buy the right shoes for the right sport. Crush the workout. Prevent injuries. Feel awesome/confident doing it!"--@brittneyvandeventer
22. Don't obsess about food
"Hey there friends! Just wanted to pop in and give you a daily reminder that you DON'T have to obsess over everything you eat in order to be a "serious athlete!" Guess what? Life is about BALANCE and the only way you're going to achieve the ideal diet for YOU is to eat all your fav foods, to go out to eat with friends and family, and simply ENJOY life!!"--@vegancaroline
23. Make it a leg day
"Who chooses leg day as a bonus day? Me."--@riggs.cassie
24. Own it
"If you're taking on a new workout program, don't say "I'm going to start working out more this year." Instead say, 'I'm an athlete.'"--@craig.mccloskey
25. Let the distractions be part of the process
"Whenever someone tells me they can't do yoga at home because of their dog—believe me, I feel you. And also, what if you let the distractions be part of the practice and the process?"--@darcymahanyoga
Feeling motivated?
Share your favorite tips and tricks online with one of our products and be sure to add #healthyhumanlife to your post. We love to feature the best advice and Healthy Human shout outs in our feed.